Turning plastic waste into functional roads, the story of two brothers

14-June-2012
Vol 3&nbsp|&nbspIssue 24
It is a sight many of us abhor. However, when it comes to tackling it, we would probably take a backseat. The sight of plastic waste littered around is a common sight in most urban residential areas.
But brothers Rasool and Ahmed Khan may well help change all that. The duo, who once ran a bustling business of plastic, graduated to a more meaningful venture of using discarded plastic for laying roads.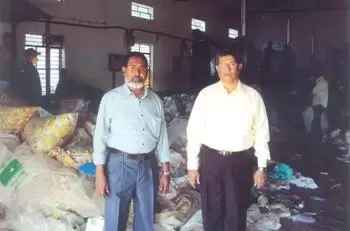 The brothers have laid a total stretch of 1400 km plastic-bitumen road in Bengaluru
The oft used adage, in every adversity lies opportunity, would probably be an apt way to describe their venture.
In 1996, when a ban was imposed on plastic bags in Karnataka, the question that the brothers who made a living by selling them in Bengaluru asked themselves was, 'what next?'
Looking back, Rasool states, "Since we had 100 employees who were dependent on us, we had to look for an alternative. That's when the idea of recycling plastic and mixing it with bitumen to lay roads struck us."
However, for the thought to take shape took a while, from the time in 1997-98 when Rasool began his experimentation filling potholes with plastic tar, aggregates and small stones.
"In Jayanagar area, near the Raja Rajeshwari choultry, we engaged in pothole filling. Soon, we filled 200 to 300 potholes. It was our own initiative and we went ahead and filled them," he recalls.
How Plastic Roads Are Made
The waste which is collected from various sources like apartments, schools and by civic workers, is put in a shredder. The shredded bits are then stored in bags for about a week to drain out the moisture from them. This is then taken to a hot mixing plant located on the outskirts of Bangalore, where it is mixed with bitumen to make roads. The plastic is mixed with asphalt and forms a compound called polymerized bitumen. When this is used in roads, it not only withstands monsoons, but also the everyday wear and tear. Normally, the life span of a road is about three years. But with K K poly blend (the bitumen-plastic mix), it is increased to about six to seven years. This is because the melting point of bitumen is about 60 to 70 degrees, whereas that of plastic is about 130 to 140 degrees.
Around the same time, Rasool's son, Amjad Khan, who was studying chemical engineering at the RV Engineering College in Bangalore, got himself involved with the initiative as part of his academic project.
From 1998 to 2000, the company went about developing the technology and testing it on over 600 potholes in Jayanagar. Later they got the technology patented from the Central Road Research Institute (CRRI).
By that time they had spent around Rs.15 lakhs on developing the technology, but it was yet to give them the returns.
The breakthrough came on April 9, 2002, when they met the then chief minister of Karnataka, S M Krishna. "Owing to his encouragement, we were able to lay the first plastic waste road in Bengaluru in 2002, for a stretch of about 300 to 500 metres," says Rasool.
In December the same year, they laid a 30-km stretch of road for the Bangalore Mahanagara Palike (BMP). In 2003-04, they signed an MoU with the BMP to lay roads for 250 km.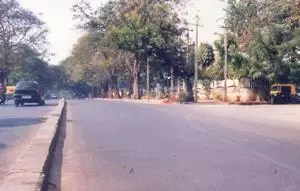 The life span of a road is about three years, but the plastic - bitumen road lasts for about 6-7 years
As on date, they have laid a total of 1400 km in Bengalaru in different stretches, 2 km in Delhi and 6 km in Hyderabad.
They have now been approached by the Raichur district (Karnataka) administration to make a presentation on the project. If their proposal is approved they may get an opportunity to lay the roads for the entire district.
While the response from people in Bengaluru has been overwhelming and there have been inquiries the world over, from countries such as Saudi Arabia, Italy, Sri Lanka, Bangladesh, Burma and Nigeria, Rasool feels that appropriate policies too are needed to promote such initiatives.


Trending Now: