Ushering a revolution in farming with 'Bullet Santi', a multi-purpose machine

01-June-2012
Vol 3&nbsp|&nbspIssue 22
The adage, 'necessity is the mother of invention' rings true in the case of Mansukh Jagani's (44), who modified his Royal Enfield Bullet motorcycle into a modern plough that has now become popular among farmers in the Saurashtra region of Gujarat.

This is how the story began. Back in 1994, a severe drought in the region forced Jagani's family to sell their bullocks. Not only was the cost of fodder going up, finding experienced labour to harness the bullocks and till the land was becoming difficult. There was migration of farm labourers to cities and it was adversely affecting agriculture.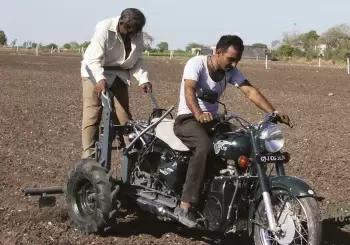 Jagani has converted some 500 motorcycles till date. It costs about Rs.40000 to assemble a Santi
Being a farmer and also a welder repairing diesel engines and farm equipments, Jagani got a brain wave on using his Bullet to plough the land.

"We had 20 bighas of land, no money and no means to plough it. I got this idea of developing a 'Bullet Santi' ('Santi' means plough in Gujarati) from 'Chhakdas' , the common mode of three-wheeler transport in Saurashtra," says Jagani.

Soon, he got working to develop his dream machine. He replaced the rear wheel of his motorcycle with a set two smaller wheels that were joined by an axle. A metal plough was attached to the bike, which was fitted with a 5.5 hp diesel engine.

The upgraded motorcycle became a multipurpose machine that could be used for ploughing, sowing, interculturing, spraying insecticides, and also as a small goods carrier.

An added advantage was that whenever required it could be easily dismantled into a regular motorcycle.

It soon became a hit with other farmers. Many farmers in Saurashtra already owned motorcycles and wanted to modify their vehicles too.

Jagani's 'Bullet Santi' became a success mainly because of its low operational cost – it can plough two acres of land with one litre of diesel and that too in an hour - which worked out cheaper than a tractor.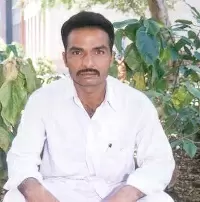 Jagani has more innovations in the pipeline
The fact that it was so simple to use that the owner himself could plough the land without depending on his workers was another major attraction.

Jagani has converted some 500 motorcycles till date. It costs about Rs.40000 to assemble a Santi, which has now been patented both in India and the USA.

A recent recipient of NABARD award for rural innovations, it was SRISTI (Society for Research and Initiatives for Sustainable Technologies and Institutions) that discovered Jagani's innovation in 1998.

With help from National Innovation Foundation, Bullet Santi has been showcased at various exhibitions and innovations fairs.

Jagani who hails from Mota Devaliya village in Amreli district of Gujarat had seen poverty in his childhood, which was why he dropped out of school after class 5 and started doing odd jobs to supplement his family income.

He even worked in the diamond cutting units of Surat for some time, but soon returned to his village and joined his father in agriculture. Later, he learnt iron welding and fabrication, which provided the spark for the 'Santi.'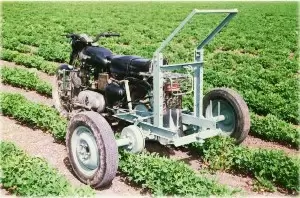 It's been more than two decades since he set up his welding workshop in his village, where he repairs farm equipments and also manufactures implements like harrow, plough, seed drill, and grills for doors and windows.

A father of three daughters and a son, Jagani's other innovations include a bicycle operated sprayer, and a seed-cum-fertilizer dibbler which reduces wastage of seeds and fertilizers.

"I keep on making new things, and experimentation has now become a passion with me," says Jagani, who has several other innovations in the pipeline.


Trending Now: