Murdered activist Shehla Masood had been involved in various issues

Kamayani Bali Mahabal
&nbsp | &nbsp Mumbai
25-August-2011
Vol 2&nbsp|&nbspIssue 34
It was Diwali 2010, and this was the festive message I received from Shehla Masood: "HAPPY DIWALI IN PENCH - Today nothing can be more exciting than the news of the Pench tigress giving birth to five cubs, and a Saraswati elephant giving birth to a baby elephant calf. Both the mothers and their young ones are safe and healthy."
It was typical of Shehla, her concerns as an animal conservationist and her spontaneously expressed joy of living. Less than a year later, she would be dead, slumped in her car outside her residence in Bhopal.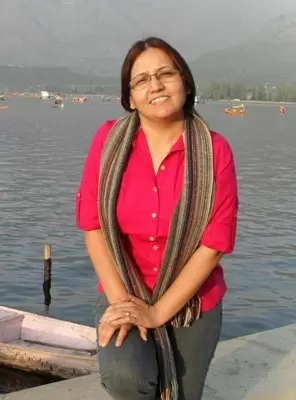 Shehla Masood had plans to start an online campaign for a whistle blowers law (Photos: WFS)

A Right To Information (RTI) activist herself, she had always been very disturbed by the murders of those who exposed corruption in high places like Satyendra Dubey, Satish Shetty, Shanmughan Manjunath, and Shashidhar Mishra. Little did she know that she would come to share their fate.

It was this issue that had brought us together for the first time a few years ago. We had been in touch with each other through Facebook, but when we happened to meet in Delhi, Shehla told me she wanted help in starting an online campaign for a whistle blowers law.
Being a woman from the minority community, she said she needed the support of committed activists whom she could trust. She had also revealed at that point that she was being threatened by the Madhya Pradesh police.

The "accidental" death of the Jhurjhura tigress in the Bandhavgarh reserve on May 18, 2010, saw Shehla swing into action. By September the organisation she set up, Udai, had launched a massive signature campaign demanding the culprits behind the tigress's death be brought to book.
They were believed to be influential people.
Shehla always came straight to the point. In one meeting I had with her she had raised an important question: "The MP government has been given approximately Rs 2,000 crore over the last five years for tiger conservation. But there have been no tigers in the Panna reserve since 2006. So my dear Kamayani, where is that money?"

This evolution of a mass communications student – who went on to become an event manager – into a major social and environmental activist, is striking.
Says Ajay Dubey, a friend who was her junior in college: "Shehla was an amazing, courageous and gutsy woman, who sought transparency and accountability from the system. She was someone who could be termed as an alert citizen."
Dubey's organisation, Prayatna, had been working with Shehla's NGO, Udai, in filing RTI queries since 2009.

Observes Shiv Karan Singh, a Bhopal-based journalist and another of Shehla's friends: "She was one of the strongest voices in the field of tiger conservation."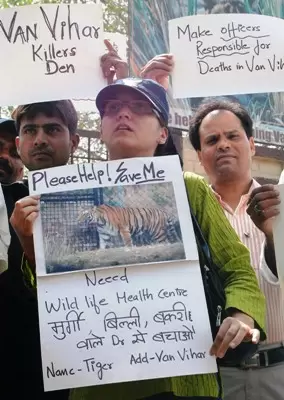 Shehla was vocal about Women's Reservation Bill and was part of Anna Hazare's anti-corruption movement
According to him, Shehla always managed to annoy bureaucrats and politicians with her incisive RTI queries and public campaigns against corruption and wildlife conservation.

Today, Shehla's heartbroken father, Sultan Masood, a retired government officer from the state education department, has only one plea: "Please do not let the issue die with her death. Shehla continues to need the support of her friends."

Shehla also loved the good things of life. She had an eye for designer clothes and enjoyed shopping. I once asked her what kept her going besides her work and whether she had anyone special in her life.
Her reply was characteristic of her, "My dear, I do not have the time or inclination for any man in my life. The tigers take up all my time. Besides I cannot compromise on my independence and freedom!" I remember how we burst into laughter after she pronounced this.

It was not just tigers that took up her time. Shehla was drawn to other social issues as well. The president of the Progressive Muslim Women's Association, she was very vocal about the Women's Reservation Bill and strongly believed in the dictum that the "personal is political".
In the recent past, she was also associated with Anna Hazare's anti-corruption movement.

My last conversation with Shehla was on the Supreme Court judgment in June on the Salwa Judum. She was excited about it and said that we should publicise the judgment as much as possible.
The signature line on her last mail summed up this great woman, "We think, we have different opinions, we discuss, we form consensus, we identify the best alternative and we move forward." - Women's Feature Service

Wish to share your story?
Trending Now: