He just wants the world to know that N D Tiwari is his biological father

Akash Bisht
&nbsp | &nbsp New Delhi
14-January-2011
Vol 2&nbsp|&nbspIssue 2
At first sight Rohit Shekhar comes across as a bright young man with a pleasing personality and great oratory skills. But the 31-year-old man is a resolute individual hell bent on getting justice denied to him and his mother by one of the most powerful politicians in India – N D Tiwari, former Chief Minister of UP and Uttarakhand and former Governor of Andhra Pradesh.

Embroiled in a legal battle with Tiwari, Rohit has suffered enough - a massive heart attack and a brain stroke at a very early age. His life has been anything but a saga of injustices forced upon him. With a view to proving that the octogenarian politician is his biological father, something that Tiwari has been vehemently denying, Rohit has dragged the famous politician to court by filing a first of its kind paternity suit. He is relieved that the court has ordered Tiwari to appear for a DNA test to ascertain if Rohit's claim is true.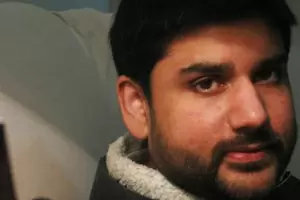 Quest for truth:Rohit Shekhar wants to prove to the world that Congress leader N D Tiwari is his biological father
Tiwari befriended Rohit's mother, Ujjawala Sharma, a lecturer with Daulat Ram College in Delhi who was also active in the All India Women Congress, and promised to marry her after divorcing his wife with whom he had no children. Ujjawala was previously married to B P Sharma, from whom she was estranged. "Tiwari convinced my mother to have his child and promised that he would give his name to the child. My mother yielded to the emotional pressure and I was born in 1979," says Rohit.

He vividly remembers his childhood days with Tiwari when the latter showed interest as a father and sometimes stayed with him and his mother. Tiwari would sing songs to Rohit and even celebrate important festivals with them. Till his age of 12-13, Rohit was told that his father was B P Sharma. However, with things taking an ugly turn between Tiwari and Ujjawala, she went into depression.

An innocent Rohit asked Ujjawala what was troubling her and she disclosed that Tiwari was his father and not Sharma. With Tiwari gaining prominence in politics, he distanced himself from Rohit and his mother. His guards once manhandled the mother and son when they went to meet him. This rejection was a big blow to the self esteem of a young Rohit.

So Rohit decided to drag Tiwari to court. His first suit was dismissed as Tiwari was then Governor of a State, but his undying spirit in his quest for justice kept him going. After a series of legal upheavals, Rohit smelled victory when Tiwari was asked to submit his blood samples for a DNA test.

The Delhi high court in its order last month said, "The wider interest of a child of not being declared a bastard has to be kept in mind...the court cannot disregard the right of a child to know his or her biological father."

"My fight is against Tiwari and others like him who think that they can misuse the corridors of power to subvert the weak. Also, I want the courts to amend the word bastard from its vocabulary as it is not the child's fault to be born out of such relation. I never had a choice and so do several others like me who are labelled bastard for no fault of theirs," he says.


Trending Now: