The moment of truth for Indian journalism

P C Vinoj Kumar
&nbsp | &nbsp Editor, TWL
03-December-2010
Vol 1&nbsp|&nbspIssue 14
The Niira Radia tapes currently rocking the nation have exposed the behind-the-scene intrigues and manipulations that take place at the highest levels in the country to influence public opinion, manoeuvre government formation, and generally to cater to corporate interests.

At the centre of the controversy is a well-connected PR honcho, Niira Radia, whose clients include India's top industrialists, Ratan Tata and Mukesh Ambani.

The story gets spicier because of Radia's proximity to top journalists like Barkha Dutt and Vir Sanghvi, both of whom she appears to be using to lobby for her allied interests. It is a story that most media houses either played down or blacked out totally. But popular weekly magazine Open broke the story a couple of weeks ago and followed it up with another interesting piece last week titled, "This is not journalism as we know it."

Open's Political Editor Hartosh Singh Bal, 43, who wrote the article, spoke to The Weekend Leader on the Radia Tapes controversy and what it augurs for Indian journalism. Excerpts from the interview.

Your recent cover story 'The X Tapes' has opened a Pandora's Box. Considering that the Radia tapes have put some top journalists under a cloud, it must have been a difficult decision for you to run the story. Give us a sense of the kind of discussions that took place in your edit meetings while working on the story?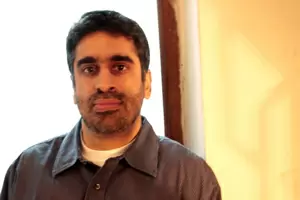 EXCLUSIVE: Hartosh Singh Bal, Open's Political Editor, reveals to The Weekend Leader that a story on the Radia tapes had been killed in some other media by the interests that the story affected
Once we got the material we were always sure this was one story we had to run. We went through a methodical process of verifying its authenticity,getting the transcription done and then cross-checking the transcripts with the recording. The process of selecting which transcripts to run was perhaps the most important decision of all. We were clear that we had to justify each and every transcript that we published on the grounds of public interest. Through all this we had to ensure the utmost secrecy, since we already knew of an instance where a story on the tapes had been killed not by the journalists involved but by other interests that the story affected.

NDTV has defended Barkha Dutt's conversation with Radia in the following manner: "In the pursuit of news and information, journalists talk to an array of people from all professional backgrounds; this case being an unfolding political story on cabinet formation, after the general elections. To caricature the professional sourcing of information as "lobbying" is not just baseless, but preposterous. At every stage effective journalism involves engagement with a multitude of characters in the process of gathering news and information. To call this process "lobbying" is a serious and defamatory distortion of journalistic practices." Please comment.

I will only repeat what I have already written in response to this absurd claim.

"The context in which Barkha was talking to Radia is important. Negotiations were underway between the DMK and the Congress for places in the Union Cabinet. Barkha makes the claim that Radia was a valid news source for the DMK camp. Among the portfolios on offer was telecom, and Radia was the PR head of one of India's top telecom companies – the Tatas. For any political journalist worth her salt the alarm bells would have gone off at this stage, and should have led to one of the biggest stories related to government formation in this country – Tata telecom PR chief handles negotiations for Telecom portfolio. Did you happen to see this story on NDTV?

Barkha not only failed to do this story, by her own admission she actually passed on information that she as a journalist had acquired from the Congress to the head of a PR firm handling two of the biggest corporate in the country, each of whom had an immense stake in who gets into the Cabinet. Clearly from the conversations Barkha knew that even within the DMK, Radia was doing her utmost to ensure it was A Raja not Dayanidhi Maran who finally got the telecom portfolio. At this point of time Raja was already under the scanner for the sale of the 2G spectrum and the PM did not want him back in the Cabinet. Any information that Radia got about what happened within the Congress would help her in this end. Is this what Barkha thinks is valid journalism?"

What is your assessment of the standard of journalism in India today?

Corporate interests have definitely subverted ethical standards but they have also increased the number of media outlets. It is true that there is a huge problem with the media but then the answers do not lie outside. This story we are discussing also appeared only through a journalistic exercise. In this diversity of media outlets and the huge increase in the number of journalists, not each individual has been subverted. There is much to be said for the kind of stories the Indian media does manage to do. But even so the dependence on advertising for revenue and increasing adoption of the contract system for journalists where no norms govern journalistic conduct have contributed to the pressures on each individual journalist. Many individuals are forced to compromise with various revenue related objectives of media organisations which are not in tune with journalistic practice.

What is your opinion of television journalism – where anchors want opinion from experts on such serious issues as Kashmir or Indo-Pak relations in 20 seconds flat? How much has television journalism influenced the changing behaviour of print publications today?

I would not take the easy way out of condemning a medium. As I said the dependence on advertising creates its own chain of logic. TRP's are required and the very shows I am sure some of us find shallow, irritating and sometimes outrightly manipulative are what the viewers seem to respond to, which is why they proliferate. These same shows cost far less to produce than indepth reportage of comparable length. Given the economics, the TV you get is the TV most viewers select for themselves. I do not see this kind of television journalism fading away quickly. For that very reason print can be a counterpoint, providing well-written indepth pieces. What many see as a problem with TV news is what I see as an opportunity for print. Whether print publications sense this opportunity or not is what will determine their future.

How do you see the future of online journalism?

I think all of us see that the dependence on online journalism will increase with time but one crucial question has yet to be answered: how do you generate revenue for online journalism? Good reportage does not come for free and till this question is answered the question mark over online journalism will remain. It is difficult to see how it could become our main source of news on current models without seriously compromising reportage. Even in the West online journalism is short on reportage and high on opinion tending to become a replica of the talk shows you referred to.

How do you rate The Weekend Leader's Positive Journalism? What in your opinion are our strengths and weaknesses?

To me journalism is about telling a good story that matters to the reader. I do not see journalism as necessarily negative or positive, features or news, or for that matter, analysis. These to me remain invalid distinctions; all that matters is whether it is a well-told story or not. I've been looking through the (Weekend Leader) website regularly and so far there are always a few stories that hold my attention, which is a good sign.


Trending Now: