The Inspiring Tale of India's Lake Man Anand Malligavad
14-October-2023
Vol 14&nbsp|&nbspIssue 41
Anand Malligavad grew up in a village in North Karnataka's Koppal district. As a child, he was drawn to the village lake, which was his favourite spot. Little did young Anand know that his future would be closely tied to lakes.

Today, many know him as the 'Lake Man of India'. And for a good reason too! He has rejuvenated nearly 80 lakes across India, covering a whopping 500 acres.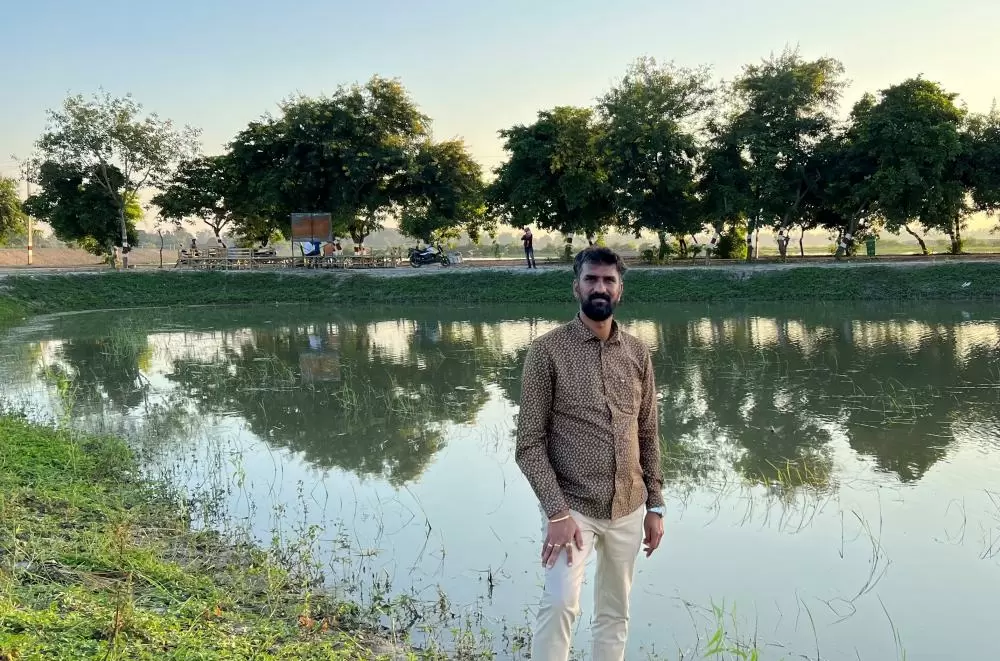 Anand Malligavad's life mission is to rejuvenate the lakes around the country (Photos: Special Arrangement)

Now 43, Anand, who is a mechanical engineer, looks back and says, "I was never into studies much. To me, nature was my first school and I loved the village lake. Every day, I played there, making small castles, dams, streams, and islands using mud and sand."
What he once did with innocent hands years ago, he is now doing on a grand scale with missionary zeal: to help keep India's environment healthy and stable.
His restoration efforts span across the country: 33 lakes in Bengaluru, seven in Ayodhya, eight in Lucknow, and a massive 40 in Odisha.
In Karnataka itself, some of the lakes he has brought back to life are Nanjapura lake, Kyalasanahalli lake, Vabasandra lake, Bingipura lake, Konasandra lake, Gavi lake, Manae lake, Hadosiddapura lake, and Chikkanagamangala lake, to name a few.
Among the lakes he has worked on, Samda Lake & Bird Sanctuary in Ayodhya, UP, which stretches over 165 acres, is the biggest.
Anand has now set his sights on a bigger project: restoration of a 756-acre lake in Kolaramma, close to Bengaluru in Karnataka.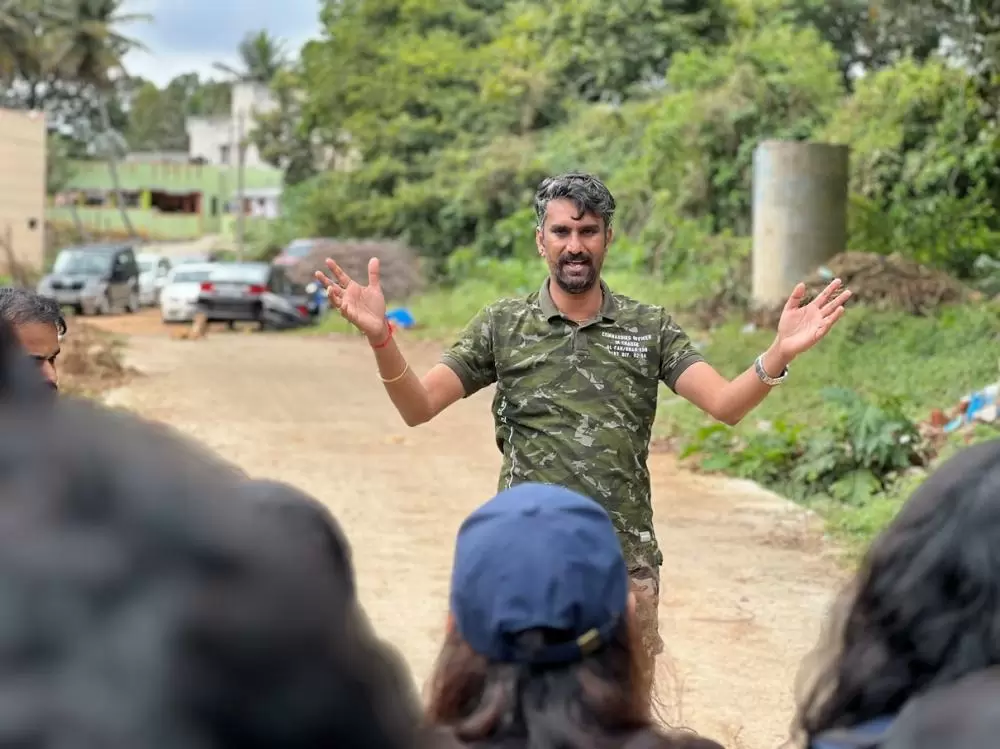 Anand visits educational institutions and speaks to the youth about water conservation
An engineering graduate, Anand started his professional journey at Sansera Engineering Ltd in Bengaluru back in 2003. Here, he not only honed his skills but also climbed the corporate rungs, ultimately spearheading the CSR initiatives of the company through the Sansera Foundation.
Anand's commitment to rejuvenating lakes was born from a disturbing revelation. Back in 2016, he stumbled upon a newspaper headline which read, "By 2030, 21 cities in India will face water scarcity, and Bengaluru will be among them."
This piece of news deeply disturbed him, especially considering that Bengaluru, in the 1960s, had over 290 lakes. By 2017, the city's lake count had sadly reduced to just 90, and of these, merely 10 were in decent condition.
"It struck me deeply... The gravity of this situation kept haunting me for days. My frustration with the government grew, as they hadn't taken enough measures to preserve these crucial water bodies," says Anand.
Determined to make a difference, Anand took matters into his own hands. While he continued his day job, his evenings were reserved for lake visits. He delved deep into understanding their ecosystems and invested time in reading extensively about the subject.
His readings even took him back to the ancient Chola Empire's methods, which created lakes that were not only self-sustaining but also demanded little to no maintenance.
Anand decided to rejuvenate the lakes with corporate backing. The first place he turned to was his own workplace, Sansera Engineering, where he was in charge of the CSR team.
Initially, the idea didn't catch on. But Anand's persistence paid off when the company eventually green-lit the project with a generous grant of Rs.1 crore in April 2017.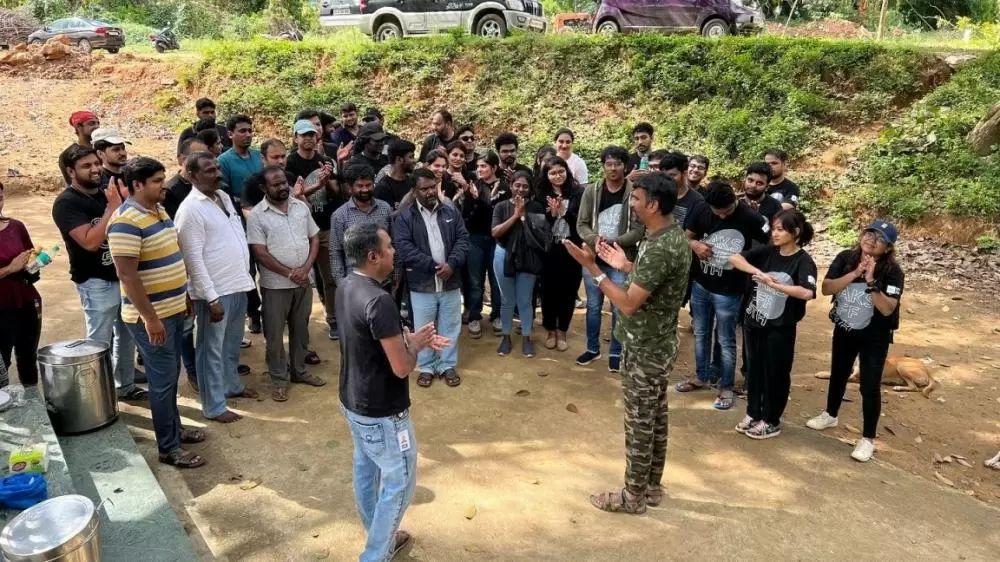 Young people join in the lake cleaning campaigns organised by Anand
With this backing, Anand took on the daunting task of reviving the Kyalasanahalli Lake. This 36-acre water body was in a lamentable state. It was parched, with nearly a third of its land encroached upon. Locals had reduced it to a waste dumping zone, and even a makeshift cricket field.
Recalling those initial moments, Anand says, "We began our mission on April 20, 2017. Knowing we couldn't do this alone, we sought collaboration from the local community. Under the guidance of B. Muthuraman, former vice chairman of Tata Steel, we embarked on an awareness campaign, reaching out to around 400 households."
With time, the community's enthusiasm grew, and many volunteered countless hours of their time to transform the lake.
Anand, who was the CSR head for Sansera then, wore his passion on his sleeve, leading from the front.
Accompanied by a team of labourers and local residents, he embarked on the colossal challenge of removing nearly 4 lakh cubic metres of silt from the lake bed.
They worked without the guidance of industry professionals, architects, or even engineers. Their only tools were three earth movers and a fleet of six trucks.
From the extracted mud, they developed five islands, each spanning 110 metres in diameter, across the lake. The speed of their work was nothing short of impressive; they completed all five islands within just ten days.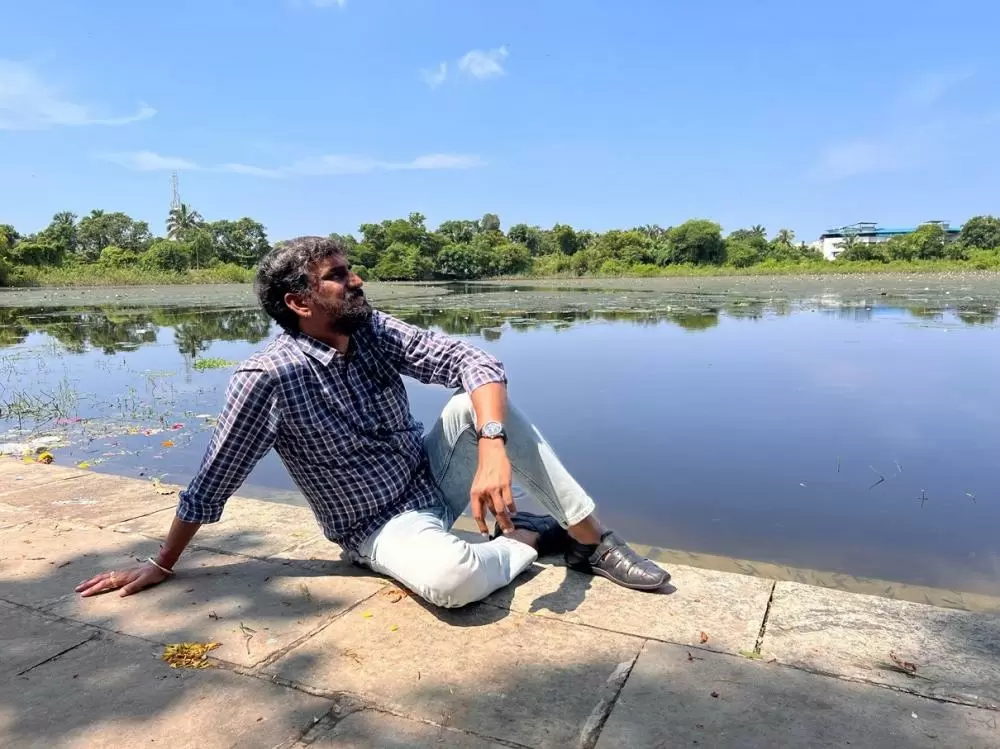 Anand: Madly in love with lakes
Today, these islands have transformed into sanctuaries for birds. A towering tree stands at the heart of each island, acting as a nesting hub. Surrounding it are fruit-bearing and flowering saplings, adding to the lake's biodiversity.
An estimated 18,000 saplings, 3,000 fruit trees of 22 different types, 3,000 native plant species, and 2,000 ayurvedic plants, were planted around this rejuvenated water body.
Anand's team removed about 1 lakh cubic metre of mud from the lake, and when the rains came, the lake came to life. They found local fish in the lake, showing the ecosystem was restored.
While working at Sansera, Anand went on to revive three more lakes, including the 16-acre Konasandra Lake, with the help of other supporters. "My bosses at Sansera supported my lake projects. When I chose lake conservation full-time they wanted me to stay on, but I had made my decision," he shares.
He quit Sansera in early 2019. While Anand was with Sansera, his association with the brand gave him credibility. However, things changed when he became independent, pushing him to start his own NGO.
"A well-wisher suggested I register my own NGO," says Anand. Thus, in 2019, he started 'Malligavad Foundation' to rejuvenate Indian lakes.
"Our vision is to revive lakes naturally. We focus on self-sustaining lakes, plant native trees, and promote aquatic life," says Anand.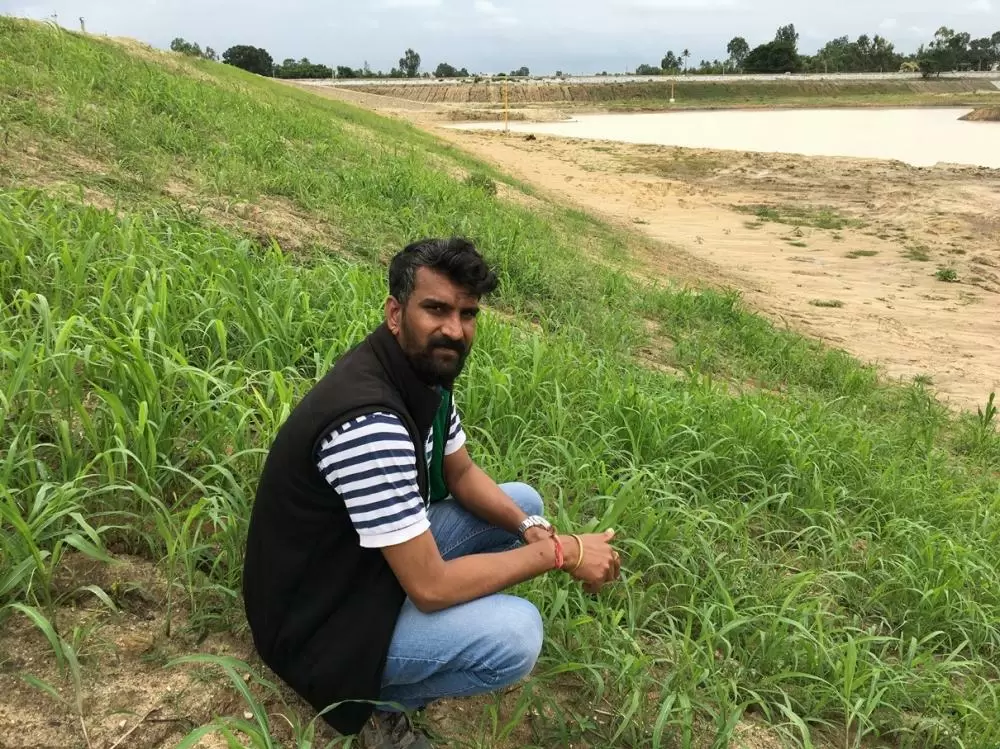 Anand has no permanent staff working with him, but hires people on need basis
Using machinery and local labour, they excavate dried soil; create walking tracks, lagoons, and islands for ecosystems. The forest department plants the trees at the project sites.
Anand has no permanent staff but hires as needed. "My job is talking to clients, designing, getting funds, managing quality. Once rejuvenated, I engage the community to maintain the lake," he says.
Each project involves collaborating with the corporates, local bodies, and NGOs for funds and permissions.
Anand has spent around Rs. 115 crore for the projects till date. Companies like HP, Intel, Samsung, Radisson hotels, Biocon Foundation, Infosys, and Sales Force have extended him support.
However, his journey wasn't without challenges. He faced administrative hurdles, land mafia issues, and scepticism. Many doubted the viability of lake conservation, often asking, "How much can you conserve like this?"
Anand recalls, "I faced questions until I proved my worth."
He tirelessly advocates for water conservation, visiting educational institutions and speaking at events.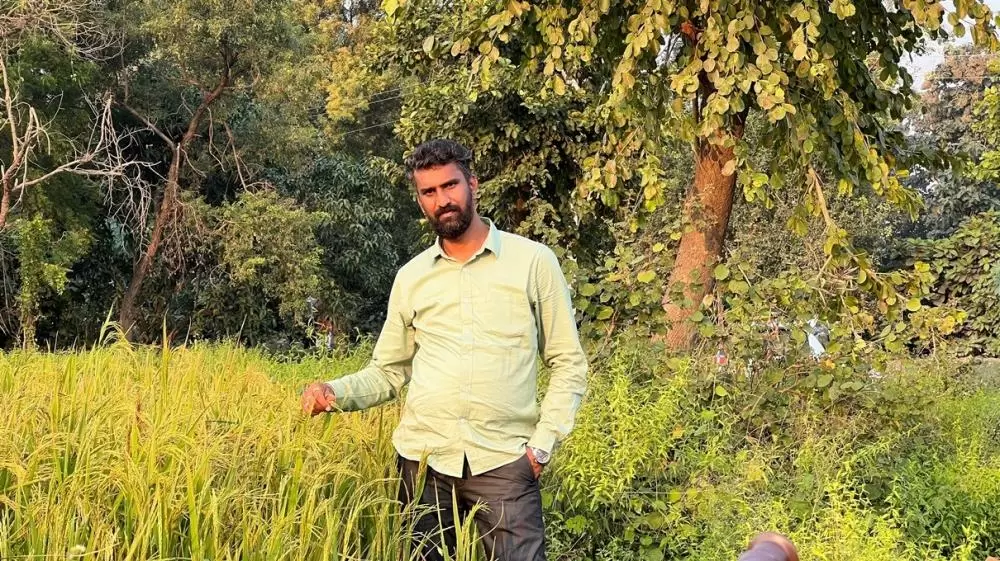 Anand attributes much of his success to two women: his wife and daughter, who have been his loyal supporters
Anand's message to the youth is clear: "Respect natural resources. Use only what you need. Live nature-friendly. Save water. If possible, live half of your life for yourself and half for the community and environment."
Due to his commendable work, Anand has been appointed on several important boards and advisory committees. Yet, he attributes much of his success to his family, particularly his wife and daughter.
He says, "I have two women behind my success. They support without expecting appreciation." - ©
TWL

Trending Now: