Braveheart with Type 1 Diabetes Since Childhood Inspires and Transforms Lives of Thousands
12-April-2023
Vol 14&nbsp|&nbspIssue 15
In a heartwarming story of bravery, resilience and empathy, Nupur Lalvani from Mumbai has been living with Type 1 diabetes for 28 years while supporting and inspiring countless others facing the same condition through her organization Blue Circle Diabetes Foundation.

Type 1 diabetes is an autoimmune condition in which the body's immune system mistakenly destroys the insulin-producing beta cells in the pancreas. As a result, the body is unable to produce enough insulin, a hormone that helps regulate blood sugar levels.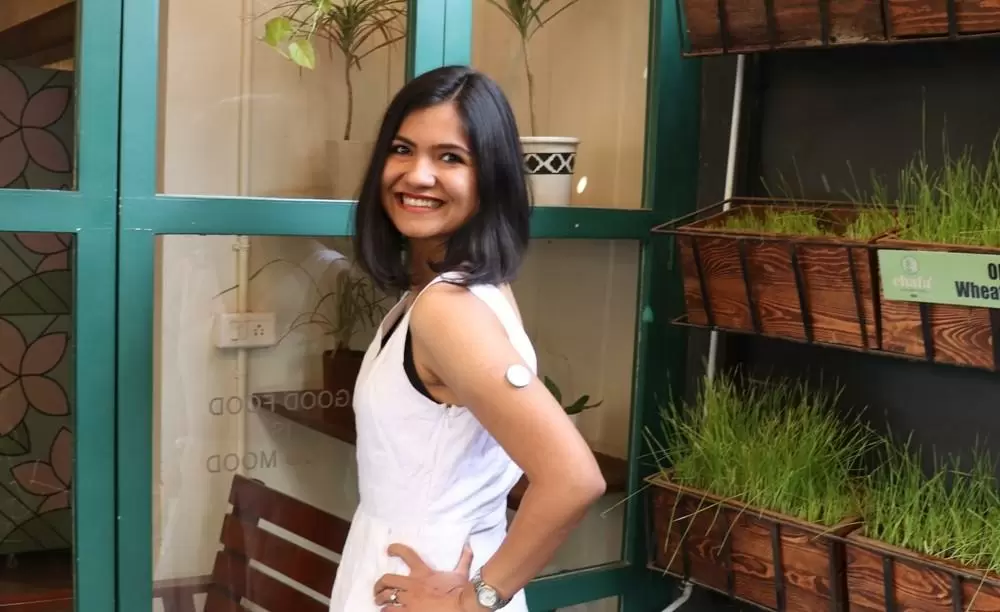 Nupur Lalvani, Founder, Blue Circle Diabetes Foundation with a glucose sensor on her arm (Photos: Special Arrangement)

Blue Circle Diabetes Foundation is dedicated to supporting and educating individuals with diabetes through initiatives like Project Isha that provides financial assistance and mentorship to underprivileged diabetics, empowering the community.
The organization also has a mobile app and website with informative resources for effective diabetes management, while also conducting awareness programs and workshops to create a lasting impact on the lives of diabetics and their families.
At the age of eight, Nupur, now 35, was diagnosed with this diabetic condition. As a child, she had no idea how the disease was going to change her lifestyle. More than the disease, she was hurt when she saw her parents crying.
"It was the first time I saw them crying, and I was hurt to see that. I thought I had done something wrong which made them cry," she recalls. Her mother is a lawyer and a qualified teacher, while her father works in the IT industry.
"I was informed that I needed to take insulin five times a day and check my sugar levels 5-6 times daily for the rest of my life."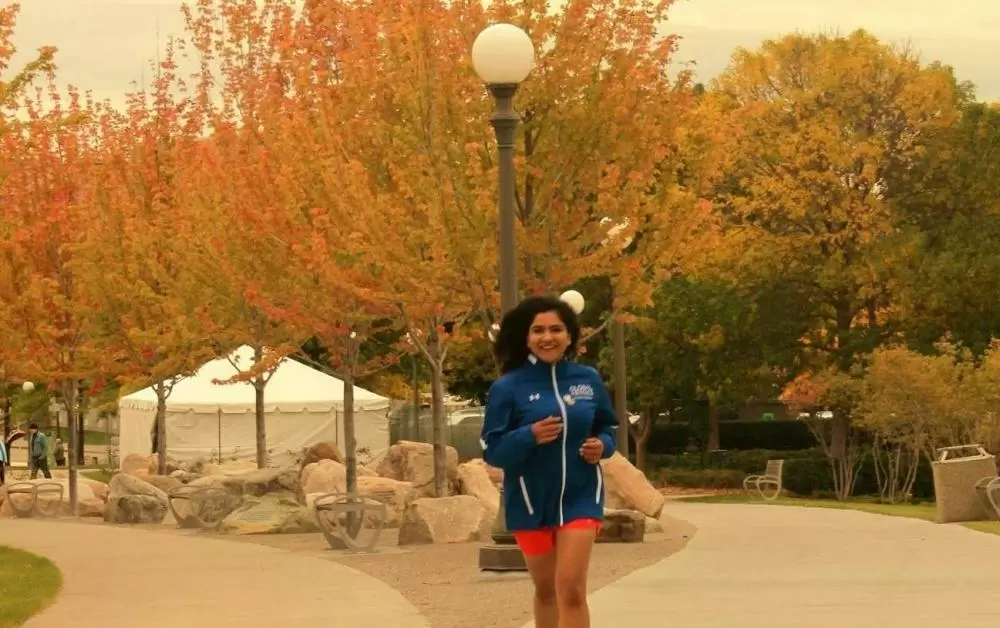 Nupur keeps herself fit and has participated in several runs including marathons
Nupur didn't let her medical condition hinder her academics. She persevered to complete her education and followed a corporate career path before ultimately choosing to step away from it in 2018.
Nupur earned her BSc in Hospitality and Hotel Administration from the Institute of Hotel Management, Mumbai in 2008, followed by an MBA in marketing from SVKM's Narsee Monjee Institute of Management Studies (NMIMS) in 2011.
She initiated her career with a writing internship at The Times of India before transitioning to the hospitality industry. Nupur joined Hyatt Regency as a Corporate Leadership Trainee and eventually became the head of the department at Hyatt Hotels Corporation.
"I was excelling in my career, becoming the youngest department head in my company. I enjoyed my work so much that I didn't take a single leave during my career," Nupur shares.
Despite her success, Nupur felt a growing sense of emptiness. "I didn't know what I wanted, but I felt a need to do something more meaningful with my life. So, in 2018, without a plan, I took a break from my career to figure things out," says Nupur.
She emphasizes that diabetics are not inferior and can achieve great things. "In 2019, I completed a 100 km walkathon with three other diabetic individuals. This was a monumental achievement for us. People doubted us, but we proved them wrong. We have also participated in marathons."
During this time, she visited hospitals to see how other patients were dealing with diabetes. This gave her a clear idea of what it was like to be a diabetic patient for most people.
"I am privileged that I never suffered financially or psychologically as a diabetic patient. But after talking to others, I learned about the financial burdens, social stigma, and lack of knowledge they faced. That's when I found my purpose."
Nupur started by organizing runs for diabetics and established a Facebook community page to connect with like-minded individuals. As the group expanded, her Facebook community, Diabetes Support Network India, was chosen for the Facebook Community Accelerator Program in 2021.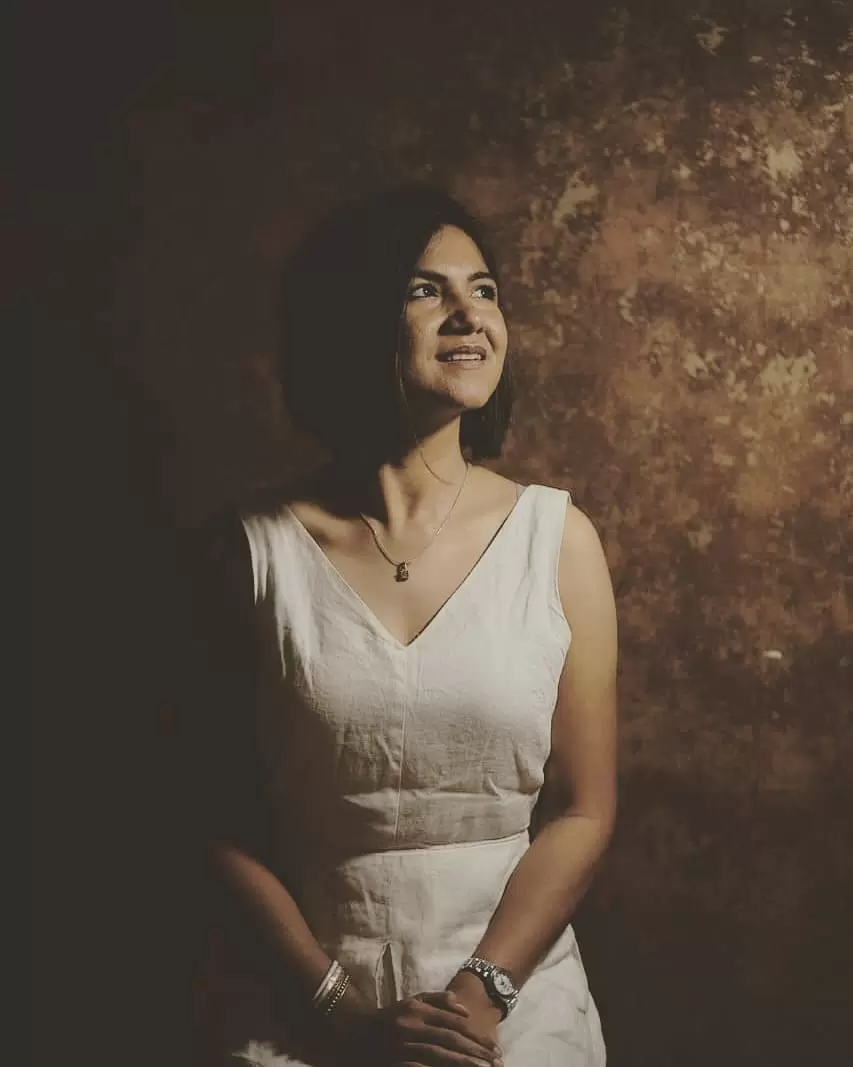 NUpur's initiative received support from Facebook in 2021
"Although managing a Facebook page and organizing runs required minimal funds, I needed financial resources to develop a website and mobile app to better support my cause. Being selected for the Facebook program made this possible," says Nupur.
"It provided $50,000 in funding for my initiative. In addition, Facebook's eight-month training and mentorship proved to be a transformative experience."
Nupur established a website under her registered non-profit organization, Blue Circle Diabetes Foundation, in 2019, and launched a mobile app named Blue Circle Diabetes in 2021.
"The mobile app is highly beneficial for diabetic patients. It allows them to track their blood sugar levels and sends notifications regarding meal times, medication schedules, and more," explains Nupur. The app also enables family members of diabetic patients to monitor the health of their loved ones.
One of their other initiatives, Project Isha, aims to provide financial assistance and mentorship to underprivileged individuals living with diabetes.
"A few families in Maharashtra are receiving help through this project. Depending on their requirements, we provide them with medical supplies and mentorship," explains Nupur.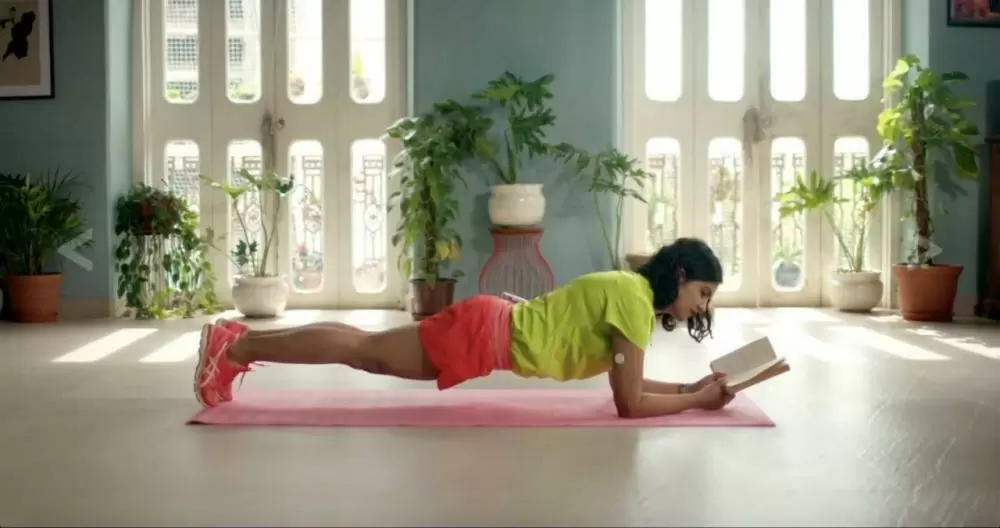 Nupur reads a book while doing a plank
"Last year, while chatting with a mentee, one of the mentors realized the mentee's family didn't have a fridge at home. Naturally, insulin storage became a problem. We immediately purchased and delivered a fridge to the family."
Another initiative, the Buddy Project Helpline, allows patients to connect with volunteers via phone calls to seek help and knowledge without judgment. With volunteers located across India who speak multiple languages, the NGO aims to assist patients from different parts of the country.
Project Gaia is a special initiative designed to create a safe space for diabetic women and girls.
"If a man in a family has diabetes, the whole family supports him in managing the disease. However, when a woman faces the same condition, she's often expected to handle it alone, as if it's solely her responsibility," remarks Nupur.
"I have observed that men are more open to discussing their diabetes than women. Through Project Gaia, we aim to address this disparity."
Since 2020, the NGO has been offering free online workshops every Sunday, covering both recreational and educational topics. To date, Blue Circle has conducted over 200 workshops with more than 20,000 registrations.
They also organize programs in schools and corporations, conducting diabetes awareness and screening events both online and offline across various cities, government and private schools, offices, universities, and even prisons.
"Thousands have been impacted and benefited from our interventions," shares Nupur.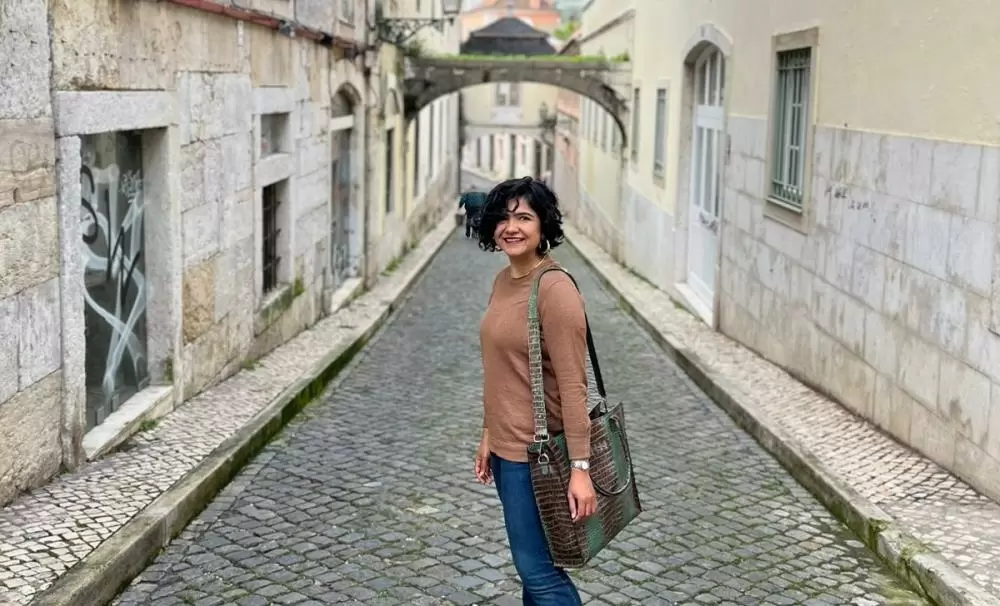 Nupur has set a target of reaching a million diabetic people in the coming months
Throughout her journey, Nupur has witnessed discrimination against diabetic patients in areas like marriage, education, and employment. To tackle these issues, she utilizes her community connections to assist patients in finding compassionate and supportive partners.
Despite helping around one lakh people through her programs, she believes her work is merely a drop in the ocean, given that an estimated 77 million people in India suffer from diabetes.
To expand her impact, Nupur aims to partner with state governments and reach more than a million diabetic people in the coming months. She plans to target 1,200 public schools and three lakh children for diabetes awareness and screening. - ©
TWL
Wish to share your story?
Trending Now: