For this young 'Rs 10 doctor', service and not money is the driving force
30-October-2021
Vol 12&nbsp|&nbspIssue 43
In the Chilakalabavi area of Kadapa town in Andhra Pradesh, Noori Parveen, a 29-year-old MBBS doctor is being hailed as 'Mother Teresa of Kadapa' for her service to the community through her clinic that charges a consultation fee of just Rs 10.

"I fixed my fee as Rs 10 because anyone can afford to pay this amount," says Noori, whose clinic is located in a neighborhood mostly inhabited by daily wagers.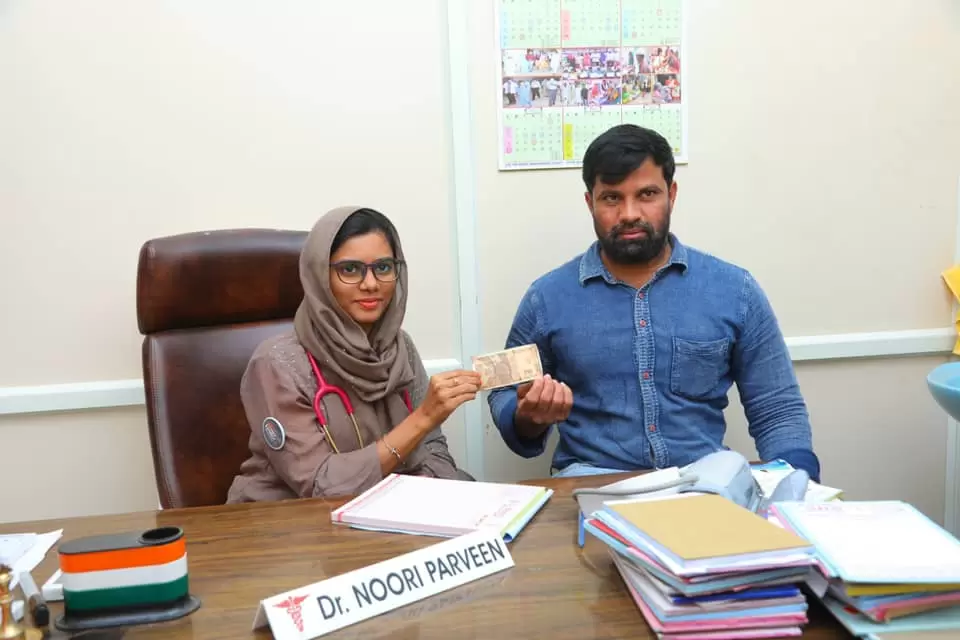 Dr Noori Parveen started her clinic in February 2020 fixing her consultation charge at Rs 10 (Photos: Special Arrangement)

When Noori started Dr. Noori's Health Care clinic (now renamed Dr Noori Parveen Hospital) in February 2020, word quickly spread among the public about the 'Rs 10 doctor' and patients started pouring into the clinic.
"The clinic would be full of patients all the time. I would open the clinic by 8 a.m. and there would be patients throughout the day and I would hardly get the time to have a juice or a small meal," says Noori.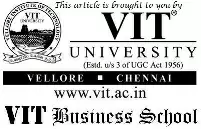 However, she had to shut the clinic after the government announced nationwide lockdown to tackle Covid in March 2020, which was just about a month after she had started.
But the compassionate person she was, she could not remain a silent spectator when people were suffering for lack of medical attention. So, she reopened her clinic within a few weeks.
"We kept the clinic open during the lockdown. Being a doctor if I don't care about the health of the public, who else would," reasons Noori.
She also distributed hundreds of food packets and ration kits to people who had lost their livelihoods during the lockdown.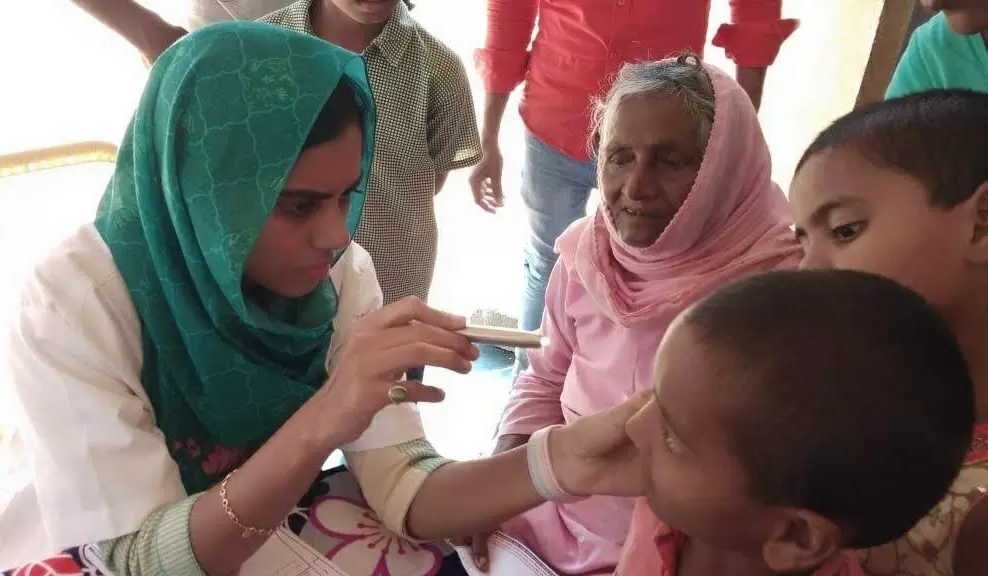 Dr Noori works at the hospital during the day and stays there at night
The clinic, which started with three beds, now has 25 beds with 10 employees, including a junior doctor, a gynecologist, and nurses.
"I don't go home. I work in the hospital the whole day and stay in the hospital itself," she says. The clinic also has an attached pharmacy, which provides a small source of additional income for the hospital.
If there is a requirement for any patient to consult a specialist, Noori would bring the specialist to her hospital and offer the consultation to the patient for Rs 10.
She has made this arrangement to help the patients who would otherwise have to go in search of a specialist and spend more money on the treatment. "We charge only ?10 from the patients. I pay the fee of the visiting doctors," says Noori.
In the initial days, people suspected she might be a fake doctor since she charged such a small fee.
"They thought I was not a qualified doctor and that's why I was charging Rs 10," she says. "But as they observed my patients getting well, the trust soon built up."
Noori hails from a family of modest means. Her father is a television mechanic and her mother is a housewife.
She grew up in Vijayawada, where she studied till Class 10 in a government school in Urdu medium and shifted to English medium in higher secondary.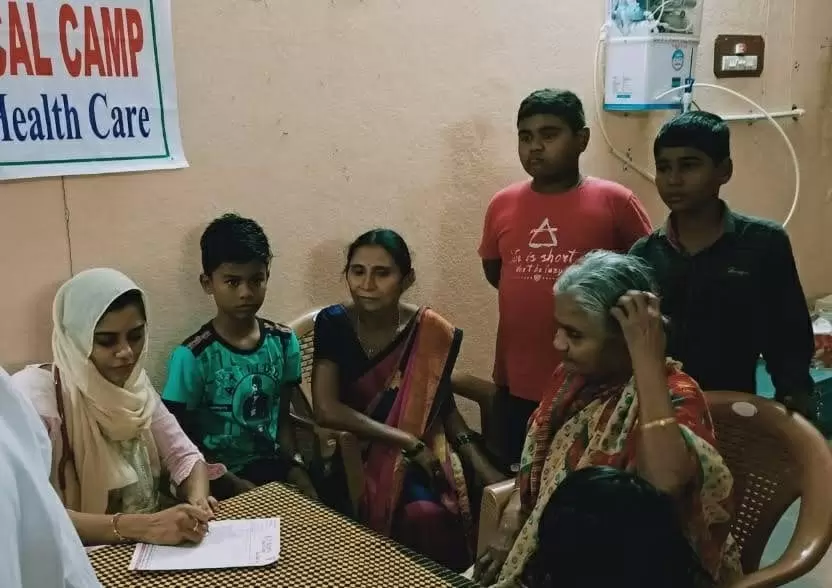 Dr Noori brings specialists to her hospital for consultation
"It was tough to cope up with the language shift. I was somewhat depressed while fighting to get through the exams in English medium, but eventually, I cleared the exams with good marks," says Noori.
She cleared the medical entrance exam and secured a seat in Fathima Institute of Medical Sciences, Kadapa, in 2011.
Noori's grandfather was a respected communist leader and she too had a desire to join politics, but her father discouraged her pointing out that politics was not clean anymore.
Even while in college Noori started volunteering for different NGOs and began to donate food, clothes and books to children from marginialised sections. After her MBBS she enrolled for a Fellowship in Critical Care Medicine and worked in a few private hospitals before starting her own clinic last year.
Noori started the clinic without informing her parents. However, they got to know about her initiative when the local media started reporting about her work.
"My parents were happy to know about my work. They appreciated me for my work. We don't have a bank balance and properties but we do have a generous heart. I believe this (helping others) is our duty," says Noori, whose parents still live in a rented house in Vijayawada.
Noori's monthly commitments exceed her income. She pays a rent of Rs 50,000 for the hospital building apart from the salaries to her employees and EMIs on the equipment she has purchased for the hospital.
She has also taken bank loans and borrowed some money from her father, which has to be repaid.
When asked how she manages her own expenses, Noori says that earlier she used to be very conscious about her clothes and appearance.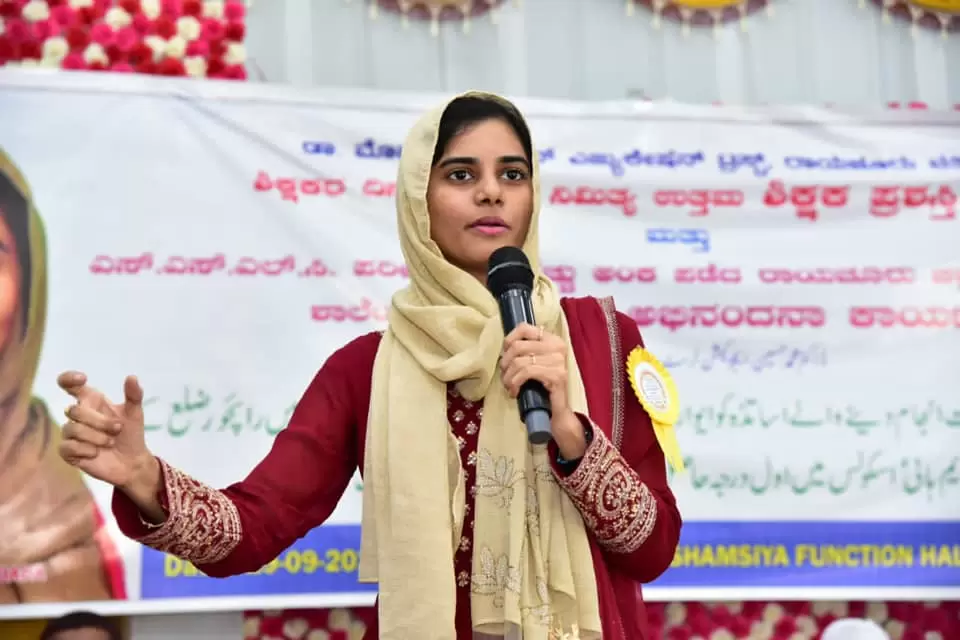 Dr Noori likes to motivate younger people to live a principled life
"Now I realised it doesn't matter how you look or what you wear. What matters is what kind of work you are doing and what difference you are making in the lives of others," says Noori, who also likes to motivate young people and is invited to speak at colleges. Her younger brother and sister are also doctors.
"We believe that serving people is what is considered in the life hereafter. I know God will help me and take care of my necessities if I am helping others."
Noori says she is yet to find a suitable life partner since all the men are rejecting her because she is always working and has no plan to quit her social service.
In fact, she plans to open at least one hospital in every district in the state. "The primary healthcare system is pathetic in Andhra Pradesh. My hospitals will help the economically weaker sections to have better access to healthcare facilities with just Rs 10," she says.
Wish to share your story?
Trending Now: