College student juggled studies and panchayat work to leave her mark as a successful sarpanch
Gurvinder Singh
&nbsp | &nbsp
27-October-2020
Vol 11&nbsp|&nbspIssue 44
Haryana's efforts to empower women has found a shining mascot in Parveen Kaur, India's youngest sarpanch, who has transformed the face of her village by undertaking numerous development works during her tenure in the last five years.

Parveen became the sarpanch of Kakrala Kuchiyan village in Kaithal district of Haryana in 2016 at the age of 21 while she was an undergraduate student in the University Institute of Engineering and Technology (UIET) at Kurukshetra.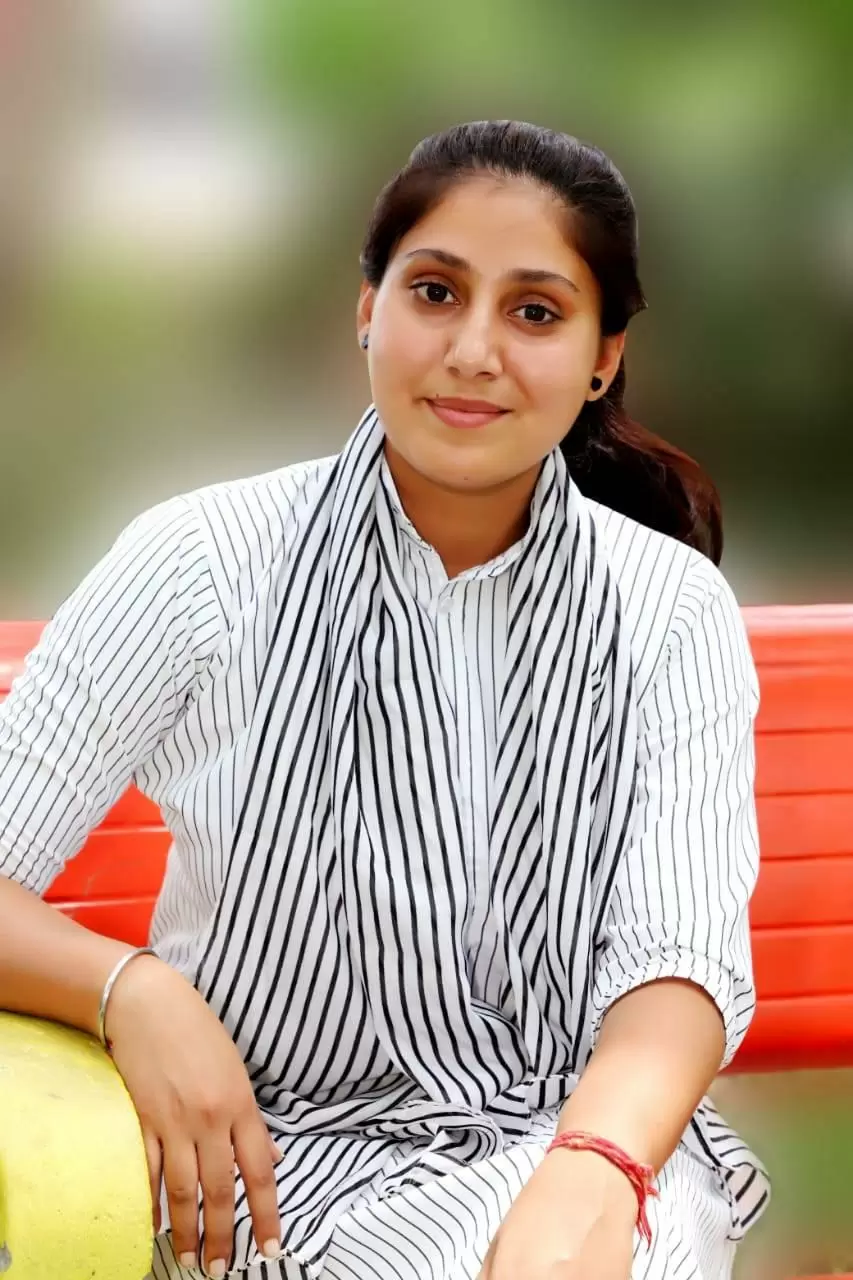 Parveen Kaur became a sarpanch at the age of 21 when was doing her B.Tech (Photos: Special Arrangement)
The jean-clad 25-year-old panchayat chief has installed CCTVs in her village for the safety of women, and set up water coolers, solar panels, and constructed a panchayat office, a library and a sewerage system, which has drawn appreciation from many including Prime Minister Narendra Modi and Haryana Chief Minister Manohar Khattar.
"I was studying electronics and communications at UIET when the government prescribed minimum educational qualification for candidates contesting panchayat elections," shares Parveen.
In the run-up to the last panchayat election, it was mandated that women candidates from general category should have completed Class eight and those from the scheduled castes Class five.
As the only woman from her village who qualified for contesting, Parveen bowed to the wishes of the people and was elected unopposed to the post.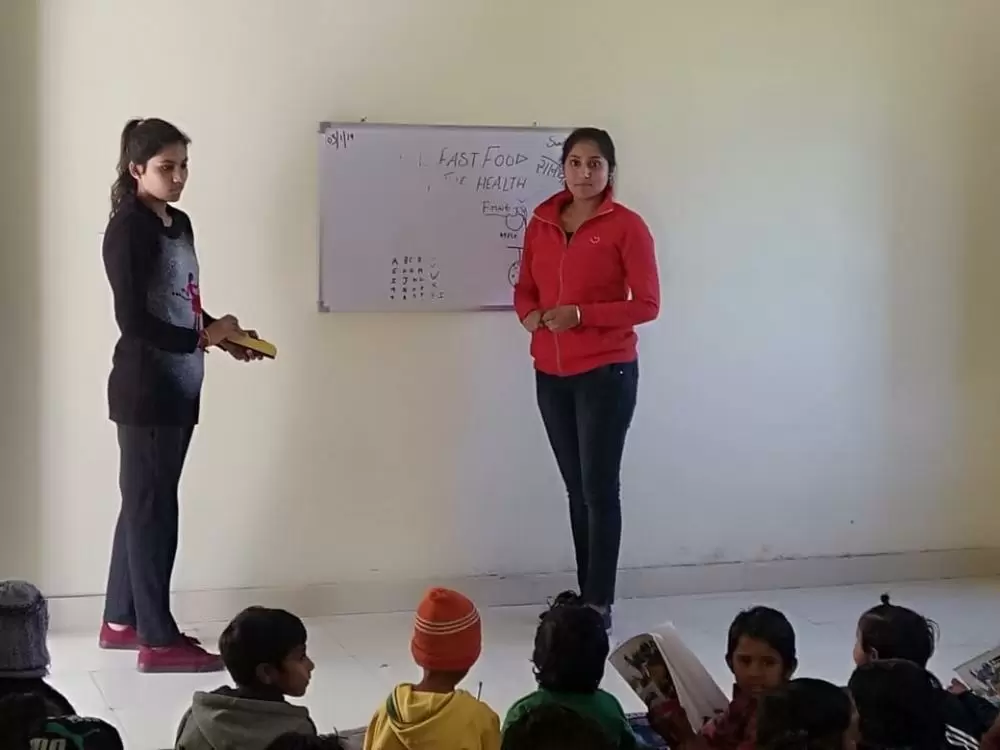 Parveen has become a role-model for girls in her village now
"I was studying to become an engineer, but destiny had other plans," recalls Parveen. "After becoming the village head, I had to juggle studies and panchayat work. During the weekends I served my village doing development work and on other days I attended classes staying in the college campus at Kurukshetra, which was around 40 km from my home."
Parveen has brought pride to her village Kakrala Kuchiyan, where she was born in the family of a school bus contractor father, Mita Ram and mother Sunheri Devi. She has two younger siblings - a brother and a sister.
She studied in the village school till Class six, before the family shifted to a nearby city, Gula Chika, around 15 km away, so that she could continue her studies – which is not a common thing in rural Haryana.
The decision of her father to give her education made her the only woman in her village to qualify for contesting the panchayat election years later.
After Class 10, Parveen enrolled for a three-year polytechnic course at Kalpana Chawla Government Polytechnic for Women in Ambala.
"I used to stay in a hostel. I did the course because I wanted to become an engineer. I also completed my Class 12 in 2014," says Parveen, who is currently studying web designing from a private institute in Chandigarh.
"It's a one-year course and I go to Chandigarh (about 125 km from her village) to attend the classes during the weekends," says the gutsy woman, who has become a role-model for girls in her village now.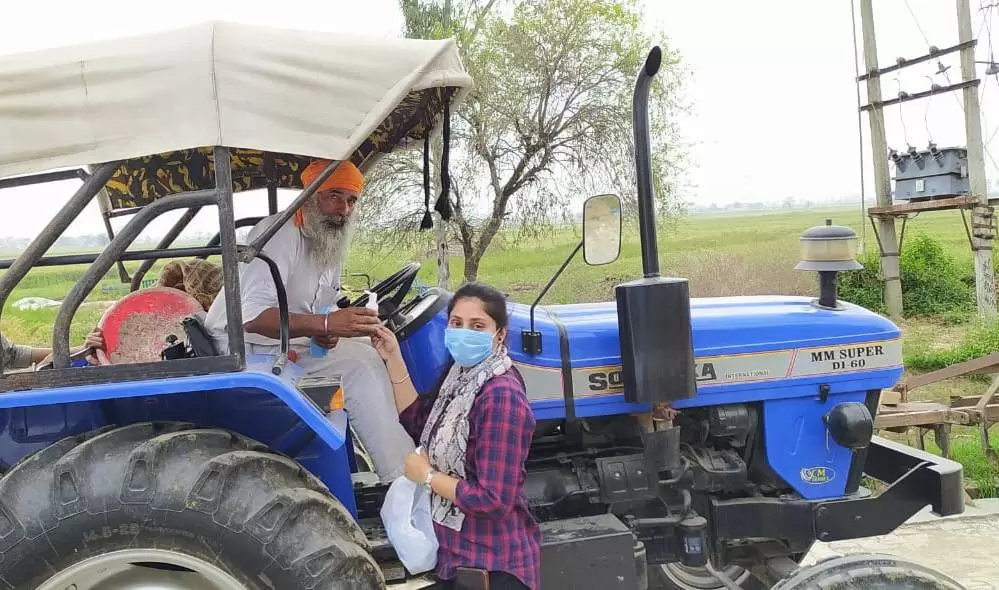 Parveen has been active during the COVID-19 lockdown creating awareness among the villagers about the disease and ensuring that the village stayed infection free
Parveen has been rubbing shoulders with senior leaders of BJP in recent years. She points out that it was the BJP regime that amended the rules to give women like her a chance to become a sarpanch.
She has been active during the COVID-19 lockdown creating awareness among the villagers about the disease and distributing face masks and hand sanitizers. "Thankfully, none in the village has been affected with the virus yet," she says with a sense of both relief and pride.
Parveen is yet to make up her mind in seeking re-election to the post when her tenure ends early next year.
"I am happy that I have inspired many women and that people have started educating their daughters now," says Parveen, adding, "But I feel sad that most women sarpanches (in the State) don't come out of their houses and let their spouses do the work. I feel that women should fight patriarchy and assert their rights."
Her advice for women who want to attain success: Be strong and fearless. You can do anything and everything. We have to create our own path braving the hurdles.
Salute to Women Empowerment!
Wish to share your story?
Trending Now: