'Pornography is a moral cancer and it has to be banned'
31-August-2015
Vol 6&nbsp|&nbspIssue 35
One morning in August 2015, many people seeking porn were in for a big shock. On most Internet service providers (ISPs) – including Vodafone, MTNL, ACT, Hathway and BSNL – porn sites were inaccessible, and the searchers landed on blank pages or pages announcing that the porn site was blocked as per the directions received from the Department of Telecommunications, Government of India.
Social media, as always, was rife with comments from supporters and detractors, but Kamlesh Vaswani, a lawyer from Indore, the man behind the ban, was implacable.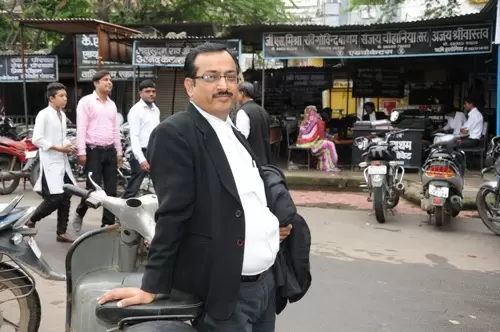 Vaswani, a lawyer from Indore who has been fighting for a ban on porn websites, describes pornography as "the commercial exploitation of sex"

Vaswani, 43, has long been perturbed by the victimization of women and children through pornography. Supporters of pornography include it in the personal freedom that the Constitution guarantees every citizen and feel that a ban on pornography is a breach of privacy.
However, Vaswani believes that there is a direct relationship between watching porn, and the increasing incidence of rapes and other acts of sexual perversion. Since children cannot move a lawsuit and women do not want to court the usual consequent public harassment, Vaswani took it upon himself to fight pornography.
According to Vaswani – and these are figures he quoted in his petition to the Supreme Court – research organisations have found staggering statistics in 2006-07: Every second, US$3,075.64 is being spent on making pornographic films in the world; every second, 28,258 Internet users in the world view pornography; and in that same second, 372 Internet users type porn-related keywords in search engines. Every 39 minutes, a new pornographic video is being created in the US.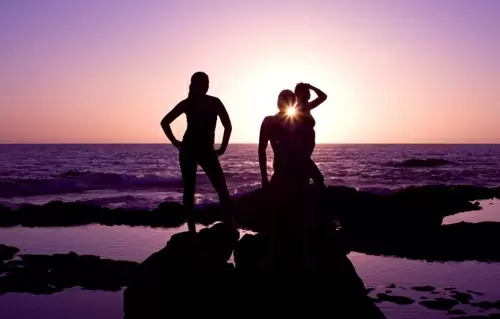 Pornography is a worldwide multi-billion dollar industry (Photo: FreeImages.com/ Sarah Lee - image used for representational purpose only)

India is no stranger to this. "In India watching porn video or clipping is not an offence," laments Vaswani. "There is no anti-pornography law. Pornography is a moral cancer and it can also be described as a trade deadlier than poison. My fight has not been easy."
Yes, conflict was not a given in Vaswani's life. He was born in Bairagarh, on the outskirts of Bhopal in a middle-class family, headed by his father who worked for the Food Corporation of India.
A much-loved child among four siblings, he completed his schooling from Christ Memorial and Model Schools, and graduated from Sadhu Vaswani College. After obtaining his B.Sc. degree, he took the examinations for studying medicine in 1990 and 1992, but didn't qualify. He settled on an LLB and joined the Indore High Court in 1998.
He soon experienced the prolix and cumbersome process of law. In one such instance, his client, a businessman had borrowed a sum of around Rs 7 lakh from a bank in 2001. He returned the amount in due time.
But the bank denied him his mortgage papers, claiming that an interest amount of Rs 2.10 lakh was pending. The client deposited that too. In spite of that a 45-paise credit amount still showed up and the bank refused to hand him back his mortgage papers on that ground.
Vaswani went ahead and filed a writ petition against the bank on the "45-paise" issue. The High Court accepted it, issued a notice against the bank, and the papers were with the client the very next day.
This win in 2004-2005 encouraged Vaswani to take up cudgels against pornography, an issue that had been bothering him for long.
He came from Indore to Delhi frequently to research this and spent hours upon hours in the library of the Supreme Court, collecting data and articles on law violations, judgments, and documents pertaining to all the Acts that deal with the indecent representation of women and children. He was building his arguments, stacking up ammunition to fight what he considered an enemy of society.
He visited Delhi more than 35 times in two and a half years for this case and exhausted all his money on travelling and paperwork. During this time, because of his preoccupation with the pornography case, he was hardly able to earn his living, except from some small cases.
Some friends in the legal fraternity came forward to contribute money for photocopies and affidavits. Vaswani had to borrow from acquaintances to meet his requirements for the case and for his family of a wife, who is a teacher, and 13-year-old son.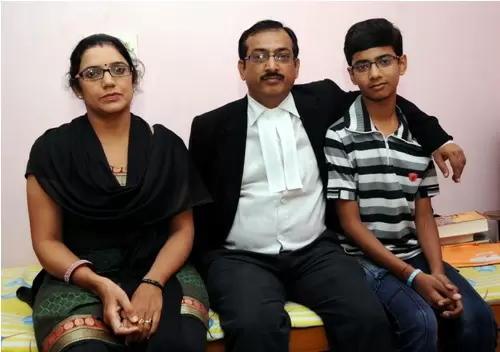 Vaswani with his wife and son

The gruesome Nirbhaya incident in December 2012 in Delhi left him deeply disturbed about the attitude of society towards women, and strengthened his resolve to do something about it.
Eight years after he won the 45-paise case, in 2013, the lawyer filed another petition, and this one shook the establishment. This petition challenged the Government of India, asking for blocking all websites showing child porn, virtual porn and poser porn, which are not only extremely graphic, violent, brutal, deviant but also destroy respect for women and protection of vulnerable children.

Vaswani describes pornography as "the commercial exploitation of sex", which has the power to distort the basic structure of community.

Citing examples of this, he reveals the case of a 30-year-old woman, an employee of a news channel, who got married in 2008. On the honeymoon, her husband filmed her in the sexual act.
In 2011, their marriage turned sour and a divorce case was filed. But before her husband left the country and settled abroad, he uploaded the clippings, mailed them to her office and her friends.
For four years, she had been running around, knocking at the door of the Commissioner of Police in Delhi, but they failed to block websites as there is no provision for this in the law. She consulted Vaswani, who managed to get at least 17-18 websites with the porn-revenge clippings blocked.
Vaswani filed a 200-page Writ Petition in public interest, before the Supreme Court of India, under Article 32 of the Constitution of India challenging the Sections 66, 67, 69, 71, 72, 75, 79, 80 and 85 of the Information Technology Act 2000, which recognises the harmful effects of pornography.
The Supreme Court of India took Vaswani's strong arguments seriously and converted his petition into a Public Interest litigation and served its first notice on 15 April 2013. The highest appellate court of the country directed the Government of India to block porn sites. The Government in reply demanded the list.
A list of 857 child pornography websites was given. This was a small start, but it was a beginning. "Over four crore websites serve pornography and around 25 crore porn videos are freely available in Indian market," says Vaswani. "Porn makes no positive contribution to the society. It only desensitizes people, and that goes against a healthy society."
However, it's not a simple matter. Besides being a deep-seated and ubiquitous problem, it is a money game, a big business. Unravelling the nexus, Vaswani says "It is a controlled and organised crime by the ISPs. If the sites are blocked then these ISP will incur losses of Rs 60,000 crore in revenue in 2-3 years. And the government will lose Rs 840 crore per year from them as their license fees."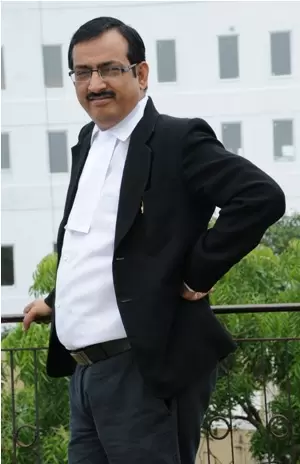 Vaswani believes pornography is against the welfare of women and children

According to him, the government should ban pornography, as it goes against the welfare of women and children, who constitute 75 per cent of the Indian population.
By now, the case has been heard 17 times by a judicial bench of Chief Justice of India, H.L. Dattu. The Chief Justice said that pornography is a criminal offence, and it was his order which blocked the 800-odd child-porn sites. He also mentioned that it should be taken up to the Parliament for debate.
Besides, Justice Altamas Kabir commented that women and child's safety is violated, that pornography is a criminal activity and it should be banned, while Justice G.L. Lodha said that when technology is available to block such sites then it should help the law.
In this regard, Suresh Shukla and Atul Gupta, two software professionals from IIT Banaras Hindu University have joined Vaswani's crusade and are facilitating him with low-cost and Indian-language based software they have developed for home-users to filter adult content.
Though his friends in social media from US, UK and other countries are backing his cause, the IT industry is hostile to him. He has received online threats too.
Meanwhile, Google, Twitter and Facebook have united for the cause to block video clippings on child porn.
Fighting a lone battle against rich and powerful giants, Vaswani is a one-man army, who believes that porn is a criminal activity that should not be allowed to be legalized in the garb of right to privacy.
The case in now under the observation of the court, but Vaswani is not budging. "For me, my family, my society and my country come first," he says.
Wish to share your story?
Trending Now: