"It is not the fault of women, it is the fault of men, so come out"

Kamalika Sengupta
&nbsp | &nbsp Kolkata
12-October-2013
Vol 4&nbsp|&nbspIssue 41
Meet Suzette Jordan, Kolkata's very own braveheart, who is an inspiration to every woman because of the way she has fought the stigma of rape.
Suzette, a mother of two teenage daughters, was brutally gang raped by five men in a car one night in February 2012. She was dumped in the road later in a semi-conscious state.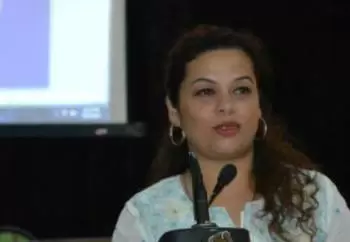 Suzette Jordan did not want to be known as the 'Park Street Rape Victim'. She is a healer and motivator to many rape victims now
Her trouble started from the time she mustered the courage to file a complaint at the police station. She had to explain her ordeal to police men, whose attitude seemed to suggest that she had invited the rape.
As the incident happened while she was returning from a night club in Park Street, the media labeled her as the 'Park Street Rape Victim.'
But unlike many such 'rape victims,' Suzette took a bold decision to emerge out of her anonymity, from the blurred image on TV channels that she had been reduced to, and lead the charge against perpetrators of various kinds of violence against women.
When Nirbhaya was raped in Delhi last December she actually wanted to stand by the girl's parents and step out from her anonymity, but it just did not happen then.
She revealed her identity at last during a protest rally in Kolkata in June this year to condemn the gang rape and killing of a 20-year-old student at Kamduni in North 24 Parganas District.
"My name is Suzette Jordan and I don't want to be known any longer as the victim of Kolkata's Park Street rape," she told BBC.
"When I revealed my identity in the solidarity rally, I got immense confidence. People came up to me and said I was brave. It gave me lot of confidence," says Suzette, who later visited the rape victim's parents in Kamduni.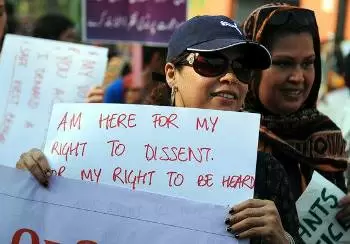 Suzette revealed her identity at a rally in support of a rape victim in June
"The girl's mother was not in a condition to talk. I just held her and told her that I understood her pain. I also encouraged her to fight for justice."
Suzette has indeed come a long way; from being a victim, then a survivor and now a healer.
That rally for the Kamduni rape victim changed her life. She is glad she took that decision. "I felt the more I hid from society, the more I would be stigmatized. Why should I hide my face, what was my fault?" she asks.
Suzette is now a member of number of groups against sexual abuse and rape survivors in social media, and she talks with victims across the globe. Many women find solace in her words.
"I exchange my feelings with the survivors, and they tell their problems to me," she says. These interactions are mutually beneficial. While she counsels the victims, they motivate her to deal with her own post traumatic stress disorder.
This gives her satisfaction. She recounts one of her experiences while working with the helpline, Survivors for Victims of Social Justice.
"A middle aged woman came to me one day and said she was being tortured by her in-laws. She was rich and her husband had died. Her in-laws were trying to grab her property. I counseled her. Later I came to know she had sorted out the issue," Suzette recalls.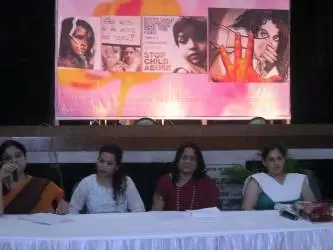 Suzette speaks on women's issues at various forums
In the immediate aftermath of the rape, Suzette had to bear the taunts and innuendos of neighbors forcing her to shift her residence.
But now people seek her, inviting her to speak on issues like sexual harassment and child abuse. She spoke recently at La Martiniere School for Girls in Kolkata. At the end of the program, students congratulated her for her brave stand.
Suzette insists that rape survivors should come out in the open. "It is not the fault of women, it is the fault of men, so come out, stand up and fight for your justice. Fight so that those who have committed this heinous crime are identified openly."
She is out of a job now. As a single mother, it is hard for her to take care of her two young daughters, but Suzette is determined to continue her journey as a healer and motivator.


Trending Now: