Thirteen students on indefinite fast for Eelam
Thirteen students from Manonmaniam Sundaranar University in Tirunelveli district continued their fast for the second day demanding India's support for formation of an independent Tamil nation and a UN supervised referendum in Sri Lanka.

One of the fasting students, Madhan Raj, said the US-backed resolution that has been tabled at UNHRC falls short of the expectations of the Tamils.

"Eelam is the only solution," Raj said.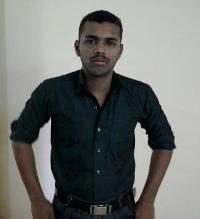 Raj says Eelam is the only solution
On the position taken by various political parties on the issue in Tamil Nadu, he said the intentions of all the parties are good, but as political parties they are forced to compromise their stand due to political compulsions.

Raj said Tamils from around the world had called to express solidarity with the fasting students. He said they would continue their agitation in a peaceful manner by joining hands with students from across the State till their demands are met.

Several colleges in the State have joined the protests on the Eelam issue following the indefinite fast of eight students from Loyola College in Chennai, who were forcibly evicted by police in the wee hours of Monday and later persuaded to call off their fast. – TWL Bureau

Also Read

'Police forcibly took away the fasting students'