Jaipur-Delhi in 2 Hours: Nitin Gadkari Announces Electric Cable Highway Plan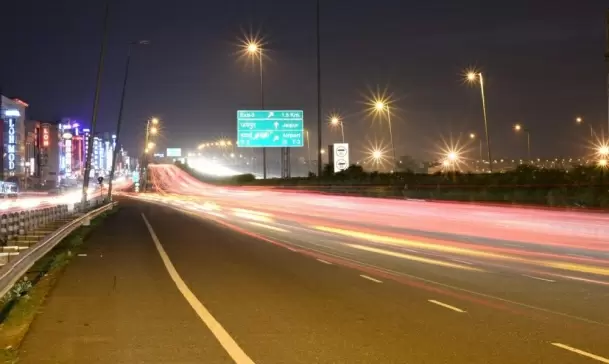 The journey from Jaipur to Delhi will soon be completed in two hours, Union Road and Transport Minister Nitin Gadkari said on Thursday, referring to the Centre's plan to develop electric cable highways.

Gadkari made the remark in Jaipur while addressing a gathering in support of Rajyavardhan Singh Rathore, the BJP candidate from Jhotwara Assembly constituency in Rajasthan.

He said: "Now we are developing an electric cable highway between Jaipur-Delhi. With this, you can sit in business class and reach Delhi in two hours... At the same time, its fare will be 30 per cent less than a diesel bus."


"When we said that the journey from Delhi to Meerut would be completed in 45 minutes, journalists laughed. Today, people tell me that they come from Meerut to Delhi to eat ice cream. I want to bring the people of Jaipur to eat Delhi's ice cream and the people of Delhi to eat Jaipur's Kachori. This has become possible as the people of the country gave full majority to the Bharatiya Janata Party," he added.
"Our party is not a party of mother and son. Nor is it a father-son party... I was a small worker who used to paste posters. Still, the party gave me opportunities. Our aim is not just to change the rule. Our aim is to eliminate hunger, poverty and unemployment in the country," Gadkari said.
He also visited Vidyadhar Nagar assembly constituency to conduct a roadshow for Diya Kumari.
Addressing the gathering after the roadshow, Gadkari said: "I have got the opportunity to visit many areas of Rajasthan. I am very happy to see the enthusiasm of the people. I have full confidence that Diya Kumari is going to win and the Bharatiya Janata Party will get the majority in Rajasthan." - IANS