ISKCON Slaps Rs 100 Crore Defamation Notice on BJP MP Maneka Gandhi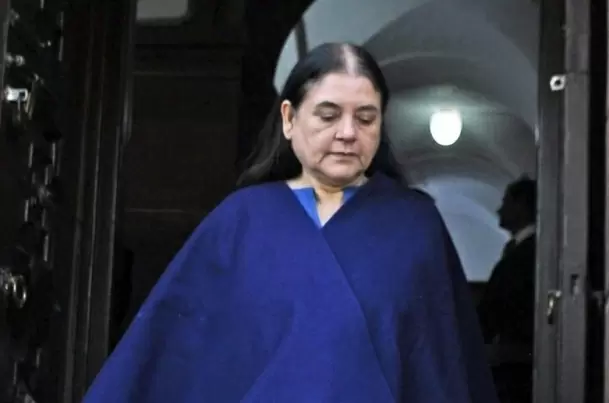 Days after BJP MP and former Union Minister Maneka Gandhi stirred a major controversy with her remarks that the International Society for Krishna Consciousness (ISKCON) is the "biggest cheat" in the country as it sells cows from its gaushalas (cowsheds) to butchers, the society has sent her Rs 100 crore defamation notice to her.

In a post on X, Radharamn Das, Vice President and Spokesperson ISKCON Kolkata said, "Today we have sent a Rs 100 crore defamation notice to Mrs. Maneka Gandhi for levelling completely unfounded allegations against ISKCON."

He said, "The worldwide community of ISKCON devotees, supporters, and well-wishers are deeply pained by these defamatory, slanderous, and malicious accusations. We will not leave any stone unturned in our pursuit of justice against the fallacious propaganda against ISKCON."


The legal defamation notice against the Bharatiya Janata Party (BJP) MP, who is also an animal rights activist, came days after one of her videos went viral on social media on September 27.
Das on September 27 in a tweet on the same day had said, "we will sue her if she does not apologize for her wrong statements".
In the viral video, she can be heard saying: "ISKCON is the biggest cheat in the country. It maintains gaushalas and get benefits from the government, including vast lands."
She also recalled her visit to ISKCON's Anantpur Gaushala in Andhra Pradesh, where she claimed that she couldn't find any cow that doesn't give milk or calves.
"There was no dry cow in the entire dairy. Not a single calf was there. It means all were sold," she is heard saying in the video.
"ISKCON is selling all its cows to the butchers. No one else does this as much they do. And they go on and sing 'Hare Ram Hare Krishna' on the roads. Then they say their entire life is dependent on milk. Probably, no one has sold as many cattle to the butchers as they did," she alleged.
However, her allegations were rejected by ISKCON.
The ISKCON in a statement said that a video of Maneka Gandhi has come to our notice wherein unsubstantiated and false information regarding ISKCON and its cow care standards have been presented.
"ISKCON has pioneered cow protection in many parts of the world where beef is a staple diet. Within India, ISKCON runs more than 60 Goshalas protecting hundreds of sacred cows and bulls and providing personalized care for their entire lifetime," it had said.
It said that many of the cows presently served in ISKCON's goshalas were brought to us after being found abandoned, injured, or rescued from being slaughtered.- IANS