Third Vande Bharat Express in Tamil Nadu: Chennai-Tirunelveli in Just 8 Hours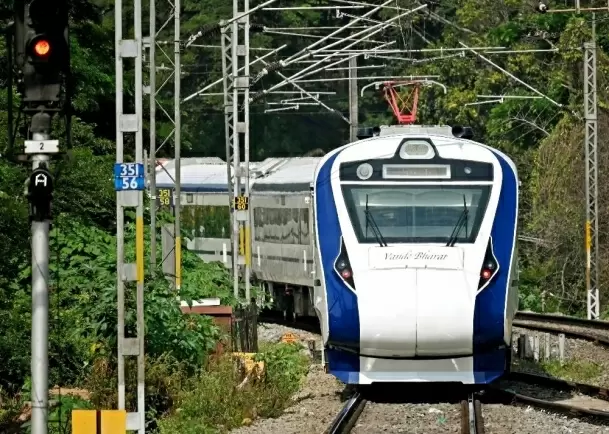 The third Vande Bharat Express is set to roll out soon in Tamil Nadu, with Prime Minister Narendra Modi expected to inaugurate it on September 24..

Connecting the major cities of Chennai and Tirunelveli, this train will cover the 650 km stretch in roughly 8 hours. This will be far quicker than the current travel times, which range between 10 to 12 hours on different trains.

For instance, The Nellai Express takes 10 hours and 40 minutes, while both the Kanyakumari and Nagercoil Expresses take around 11 hours.


This Vande Bharat train has a daily schedule, except for Tuesdays. Starting from Tirunelveli at 6 in the morning, it will reach Chennai by 1:50 in the afternoon. It will then head back from Chennai at 2:50 p.m., to arrive in Tirunelveli by 10:40 at night.
Clocking an average speed of 83.30 kmph, the train is designed to complete the journey in just 7 hours and 50 minutes. Along its route, the train will halt at key stations like Virudhunagar, Madurai, Tiruchy, and Villupuram.
The existing two Vande Bharat trains in Tamil Nadu currently operate between Chennai-Mysuru and Chennai-Coimbatore. - TWL Bureau