Mark Cuban's Recent Crypto Setback: How a Billionaire Was Hacked for $870,000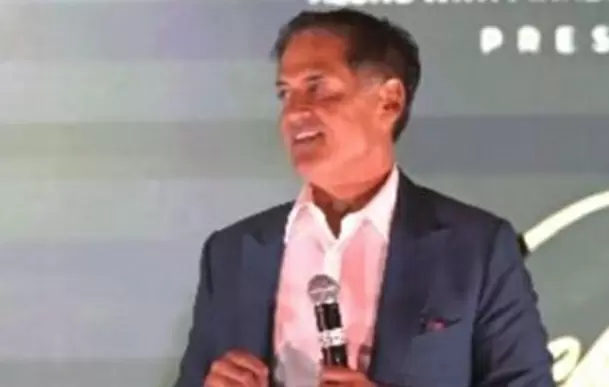 Mark Cuban, an American businessman, investor, film producer, and television personality, lost about $8,70,000 to a crypto scam late on September 15.

On-chain sleuth Wazz first noticed the unusual transactions in the MetaMask cryptocurrency wallet labelled 'Mark Cuban 2' on EtherScan. The wallet had been inactive for more than five months, reports CryptoSlate.

"Lmao, did Mark Cuban's wallet just get drained? Wallet inactive for 160 days and all assets just moved," Wazz posted on X (formerly Twitter).


The news was first reported by DLNews.
Cuban confirmed that he lost five Ethereum (ETH) tokens, worth around $8,170 at current prices. However, he also lost USD Coin (USDC), Polygon (MATIC), Lido staked Ethereum (stETH), and tokens from SuperRare and Ethereum Name Service, according to the report.
However, the billionaire was able to transfer approximately $2 million USDC from the wallet to Coinbase Custody, preventing the majority of assets from being stolen.
Cuban claims he is "pretty sure" he downloaded a malicious version of MetaMask, which resulted in the hack.
"I went on MetaMask for the first time in months. They must have been watching," Cuban was quoted as saying.
He also stated that his MetaMask application "crashed a couple times", after which he locked his non-fungible tokens (NFTs) on OpenSea and removed all of his MATIC from the account.
This is not the first time Cuban has experienced cryptocurrency losses. He lost an unspecified amount of assets when Iron Finance's TITAN stablecoin collapsed in a rumoured rug pull in 2021, the report said.
Meanwhile, global cryptocurrency exchange CoinEx has announced that its hot wallets were hacked and large amounts of digital assets stolen, which were used to support the platform's operations.
The incident occurred on September 12, and preliminary assessment indicated that the unauthorised transactions involved Ethereum ($ETH), Tron ($TRON), and Polygon ($MATIC) cryptocurrency.- IANS