Tensions Flare at NIT Silchar: Student's Alleged Suicide Sparks Confrontation Between Police and Protesters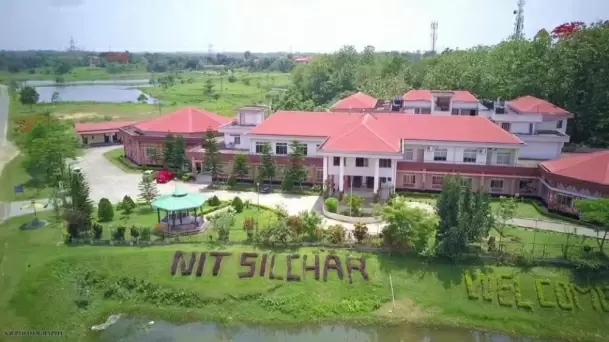 After one of their fellow students died in the college hostel on Friday night, students at the National Institute of Technology (NIT) at Silchar in Assam's Cachar district got into a physical altercation with the police. Later, the police used force to disperse the students; however, the situation remained tense on Saturday as well.

According to the police, an Arunachal Pradesh student enrolled in the third semester of the electric engineering course at the institution allegedly hanged himself after failing his exams and being unable to finish his back papers.

The student had asked the college administration for permission to enroll for the following semester, but they apparently denied him, the protesters claimed.


The police said that after emotions on campus rose as students besieged the Registrar's official apartment late on Friday night, the police team was bound to use force to scatter the students.
The police have recovered the body and sent it for a post-mortem after a case of unnatural death was registered.
Police sources claimed that although the situation is now under control, there is still a high level of tension because further student unrest is anticipated on Saturday.
An emergency meeting was held between Cachar district officials, police, and NIT Silchar administration to discuss the current situation. They said that the prestigious institution might stay closed till things are under control.
The agitating students are furious over the college administration's recent introduction of certain new rules.
The students claimed that while they were peacefully demonstrating and trying to meet the institute's director, police officers beat them with batons.
"Our student, our senior, committed suicide, and we were peacefully protesting, but the NIT Silchar administration didn't even bother to stop by and speak to us. They lathi-charged us and unleashed the police on us," a protesting student said.
According to the NIT authorities, the student had "issues" since his first year which might have ultimately led to the untimely demise of the student.
Dilip Kumar Baidya, director of NIT Silchar said, "The purported suicide occurred in the evening, and we are all quite saddened by it. We reacted without delay. However, with this student, I am told there were issues right from the start of the first year; there were some backlogs, and because of these backlogs, he could not move with his batch and that may have created depression."
"There are some resentments among the students, which are on a case-by-case basis and we are looking into it," he added.
The Dean's official residence was broken into and cars were vandalised, according to the police.
"The students became violent, as they were really upset, and even as we were negotiating with them, they began hurling water bottles at us. If the situation does not improve, the district administration will take some steps," said Rohan Kumar Jha, deputy commissioner of Cachar.- IANS