Bangalore-Based Gaming Startup MetaShot Secures $400,000 in Pre-Seed Funding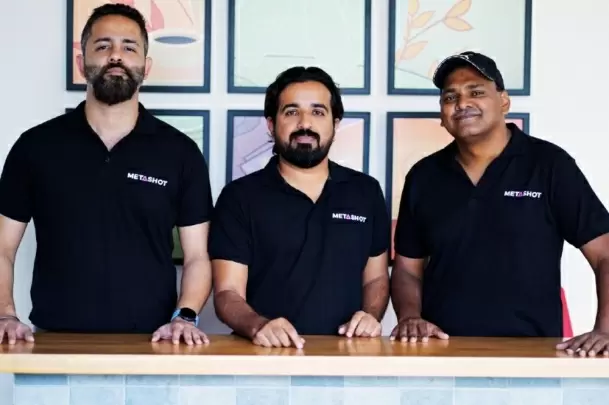 In a significant development, MetaShot, a Bangalore-based gaming startup, has secured $400,000 in a pre-seed funding round.

The participation for this round included Inflection Point Ventures, an early-stage gaming-focused fund, and prominent angel investors, such as the founders of Dineout: Ankit Mehrotra, Sahil Jain, and Khalid Qazi, among others.

The funds are earmarked for various key areas of MetaShot's business. This includes expanding the team, investing towards growth and marketing, and allocating resources for research and development (R&D) efforts.


MetaShot is a startup on a mission to bring the joy of physical sports to every living room. Founded by Prince Thomas, Ranjit Behera, and Ajith Sunny, the founding team has extensive experience in senior leadership positions across Soonicorns and Unicorns. Through their immersive gameplay, MetaShot aims to revolutionise the world of interactive entertainment.
"MetaShot is bringing a near real life cricketing experience to the gamers. Cricket is loved in India in all seasons and for all reasons," says Vikram Ramasubramanian, Partner, Inflection Point Ventures.
"We see that with the right marketing and business strategy, that Metashot has demonstrated, they can tap into billions of cricket lovers in the country and explore strategic partnership to drive their brand recall. The potential is immense, and we believe IPV can help MetaShot with this Moon shot of an opportunity."
MetaShot's revolutionary platform offers users an immersive cricket experience from the comfort of their living rooms. No more waiting for the right season or fancy stadiums – one can play cricket and connect with friends from all over the world.
MetaShot platform allows users to play with their friends or strangers from around the world, making the game social. MetaShot is one of the few companies from India uniquely positioned to disrupt the growing global console market. The company aims to carve a new audience segment with its unique metaphysical gaming experience.
Prince Jacob Thomas, the CEO, brings over 13 years of experience in product and brand-building, having previously held a management position at BankBazaar.com.
Ranjit Behera, the COO, is an alumnus of IIM Bangalore and NIT Rourkela, with a rich background in growth and marketing strategy, he has worked at MyGate, Aditya Birla, and BankBazaar, among others, and holds two patents.
Ajith Sunny, the CFO, comes with a solid sales and operations background and has experience in senior management roles in various industries, including logistics and real estate.
"MetaShot aims to revolutionise the $72bn global gaming console market by introducing accessible metaphysical gaming, which is currently in its early stages globally and in India. Our mission is to bring the joy of physical sports to every living room," says Prince Thomas, Co-founder, MetaShot.
"With our first product, we aim to bring the fun & excitement of real cricket into every living room of a cricket-crazy nation. Interestingly, we dreamed, designed and built MetaShot completely out of India. We thank our investors for believing in our journey and backing our mission."
In a cricket-obsessed nation, MetaShot is reshaping the game itself. The pricing, set at a mere fraction of console costs, opens the door for every cricket enthusiast to indulge in an enticing and accessible experience. MetaShot achieved a remarkable feat by selling its pre-booking spots for Bangalore in 24 hours!
Currently, MetaShot is operating in the Bangalore market and plans to expand its operations to other cities in the second quarter of the current financial year, with further aspirations to venture into other cricket-playing nations soon.
The Indian gaming gadget market, currently valued at $1.2 billion, is projected to experience a significant CAGR of 14.1%, reaching an estimated worth of over $6.3 billion by 2032. Globally, the gaming gadget industry stands at $71.2 billion today and is anticipated to grow substantially to $157 billion by 2032.- TWL Bureau