Rising Online Gaming Fraud: Scammers Exploit Unsuspecting Gamers, Cops Warn Public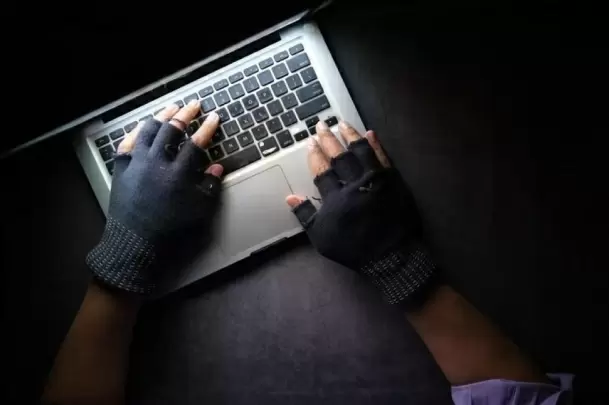 At a time when online gaming is captivating millions around the world, scammers are also extracting crores from players, mostly children and teenagers, while cops are warning the public revealing the 'modus operandi' of the fraudsters.

The gaming industry, which has revolutionised over the last five years, is also witnessing an alarming rise in online gaming frauds. From deceptive practices to unauthorised transactions, fraudsters are finding new ways to exploit unsuspecting gamers.

A senior Delhi Police official said that several scams including phishing, account hacking, unauthorised transactions, fake gaming websites are being used by cyber cheats to dupe people especially children.


"Fraudsters disguise themselves as legitimate gaming platforms or send emails claiming to offer exclusive gaming benefits. They entice gamers to provide personal information, such as login credentials or financial details, which are then used for malicious purposes. It is crucial to remain vigilant and verify the authenticity of any communication before sharing sensitive information," said the official.
The official further said that hackers also employ various techniques, including keylogging, malware and brute force attacks, to gain unauthorised access to gaming accounts.
Once in control, they steal virtual currencies, valuable in-game items, or even sell the compromised accounts to unsuspecting buyers.
"Gamers should prioritise account security by using strong passwords, enabling two-factor authentication, and avoiding suspicious links or downloads," the police advice.
Fraudsters may also exploit gamers by conducting unauthorised transactions using their payment details.
"These days, fake gaming websites are set up to deceive players into believing they are accessing legitimate platforms. These fraudulent websites may mimic the design, interface, and even the URL of popular gaming sites. Gamers unknowingly provide their personal and financial information, allowing fraudsters to exploit them," said another Delhi Police police official.
During a massive crackdown on online gaming apps in May, the Enforcement Directorate (ED) carried out raids at 25 locations in five states under the Foreign Exchange Management Act.
The searches were conducted at 11 premises in Delhi, seven in Gujarat, four in Maharashtra, two in Madhya Pradesh and one in Andhra Pradesh.
The ED had claimed that the scam may be of Rs 4,000 crore.
These online gaming companies and websites are registered in small island countries like Curacao, Malta and Cyprus. However, all of them are linked to Indian bank accounts opened in the name of proxy persons who have no links with online gaming activity.
The amount collected from the general public through gaming websites is then allegedly routed through multiple bank accounts and finally remitted out of India by mis-declaring the purpose of remittances against the import of services and goods.
This year, gamers across the country were allegedly duped by a group of three people, including two students.
These fraudsters had created multiple fake gaming websites, which featured a range of games, including cricket, poker and teen patti.
According to Sagar Singh Kalsi, the Deputy Commissioner of Police (North), the criminals would ask for registration amounts from the gamers, and to gain their trust, they used to send some amount to victims if they won some games. Later, the trio lured them to bet more money.
To arrest the accused, cops disguised themselves as food delivery agents and nabbed the criminals from Dwarka's Nawada area.
The accused were identified as Shriyansh Chandrakar (23), who is pursuing hotel management from Bengaluru; Ayush Dewangan, a telecaller; and Yash Ganvir, a B.Com student.
The action came after police received a complaint on the MHA cybercrime reporting portal from a person who works for a renowned IT firm in Hyderabad.
"He was duped of about Rs 1.5 lakh through an online gaming website," said the DCP. - IANS