Traffic advisory issued ahead of inaugural function of New Parliament Building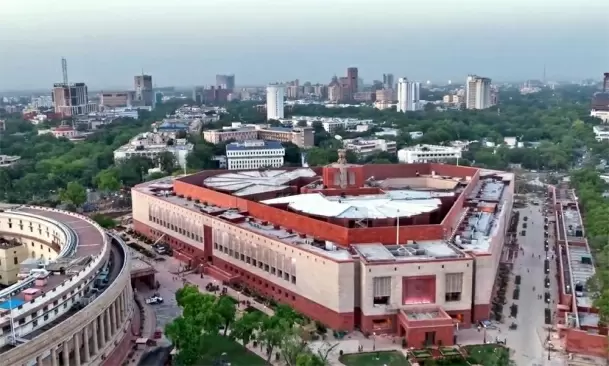 In view of inauguration of the new Parliament Building scheduled to be held on Sunday, the Delhi Traffic Police on Friday said that special traffic arrangements will be in place for smooth traffic movement, as a number of VVIPs, VIPs and other dignitaries are likely to attend the functions and ceremonies planned in connection with the event.

According to the traffic advisory, the area of New Delhi District will be treated as controlled area, and certain categories will be allowed to move there.

"The area enclosed by Mother Teresa Crescent Road, Talkatora, Baba Kharak Singh Marg, Gol Dak Khana, Ashok Road, Patel Chowk, Ashok Road, Windsor Place, Janpath, MLNP, Akbar Road, Gol Methi, GKP, Teen Murti Marg, Teen Murti and Mother Teresa Crescent Road will be treated as regulated area. Only Civil Service aspirants, bonafide residents, labelled vehicles & emergency vehicles will be allowed to move within this area," the advisory stated.


The traffic cops said that road users are requested to plan their journey in advance accordingly and avoid New Delhi District from 5.30 a.m to 3 p.m, for their own convenience.
"General public and motorists are advised to keep patience, observe traffic rules and road discipline and follow directions of traffic personnel deployed at all intersections and remain updated through Delhi Traffic Police Facebook page, Twitter handle,Website and Helpline," the advisory stated.
"Civil Service aspirants whose examination centres are located in New Delhi District are requested to plan their journey little early and keep sufficient time in hand to avoid inconvenience," it added.- IANS