As Assembly polls near in MP, voice of discontent gets louder in BJP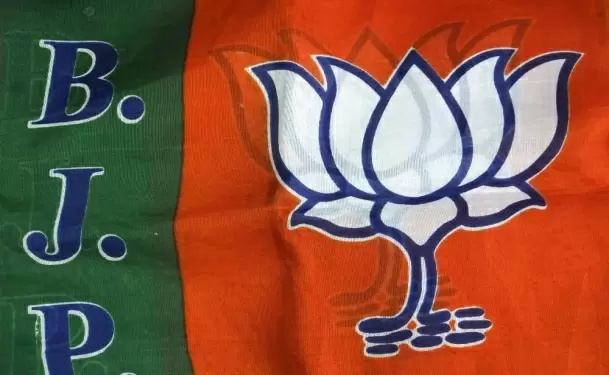 As Assembly elections draw closer in Madhya Pradesh, the voice of discontent seems to be getting louder every passing day in the ruling BJP.

In a latest development, senior BJP leader and former MLA Dhruv Pratap Singh raised his voice against the state leadership, alleging that he has been sidelined in the party for the last eight years.

Expressed his disappointment, Singh, who was in Bhopal on Thursday to meet the party's top leadership in the state, including Chief Minister Shivraj Singh Chouhan, claimed that the BJP hasn't found him worthy of any work, even during last year's local body polls.


"It seems the BJP has forgotten me. Eight years back (before Sanjay Pathak joined the BJP), I was part of each and every BJP event in Katni district. But things are totally different now. The present state BJP chief V.D. Sharma (the local MP from Katni district) possibly doesn't even recognise me now," Singh rued.
Notably, Singh has been associated with the BJP since 1980 and had defeated two-time sitting Congress MLA and then Cabinet minister Satyendra Pathak from Vijayraghavgarh in 2003. Singh, however, lost the 2008 polls from the same seat to Pathak's son Sanjay Pathak.
After losing the 2008 polls, Singh was first made the Katni district chief for two years before being named as the chairman of the Katni Development Authority (enjoying the status of minister of state).
Singh, however, claims to have been sidelined in the party ever since Sanjay Pathak joined the BJP in 2014.
Responding to Singh's claims, a senior state BJP leader said, "These developments aren't new... before every elections, such over-ambitious leaders speak in such tones to put pressure on the party for ticket, or to have a say in deciding party tickets. Some even jump ship to other parties."
Sources told IANS that Singh was in touch with the Congress and was offered a ticket from Vijayraghavgarh, but he decided to stay with the BJP. However, with the party continuously sidelining him, nothing can be said about his future course of action.
Sing's claims came just a day after first-time BJP MP from Guna, K.P. Yadav, had lashed out at (Jyotiraditya) Scindia loyalists for making anti-BJP statements in public events. Yadav had defeated Scindia by 1.25 lakh votes in the 2019 general elections.
In the recent past, other BJP leaders, including former MLAs Satyanarayan Sattan, Bhanwar Singh Shekhawat and Harendarjeet Singh Babbu, too had vented their discontent against the present state of affairs within the BJP.
Another former MLA and ex-minister Deepak Joshi, the son of former Chief Minister late Kailash Joshi, recently quit the party and joined the Congress. He is now vying for a Congress ticket to contest the elections against Chief Minister Chouhan from Budhni.- IANS