Hyundai Motor India to Invest Rs 20,000 Crore in Plant Modernization, EV Battery Assembly, and Charging Stations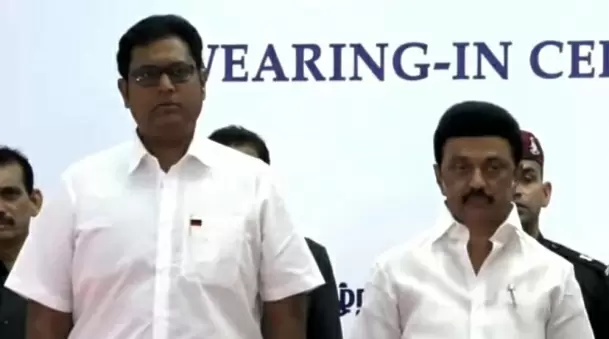 Car maker Hyundai Motor India Ltd will be investing about Rs 20,000 crore for modernising its plant near here, rolling out new models and to make electric vehicle battery assembly packs and EV charging stations.

The Hyundai Motor India and the Tamil Nadu government's Guidance Bureau on Thursday signed a Memorandum of Understanding (MoU) for this purpose.

Speaking at the function, Chief Minister M.K.Stalin said the investment will speeded up the government's target of growing the state economy to one trillion dollars by 2030.


Referring to the cabinet reshuffle on Thursday Stalin said the government's support to the industries and the steps taken to grow the sector in the state will continue.
Stalin said Tamil Nadu ranks at the top in the production of automobiles and automobile components and as a logical progression the state also ranks at the top in the production of electric vehicles.
In March 2023, Hyundai Motor India had announced that it is considering acquiring land and building and some assets of General Motors India's Talegaon plant in Maharashtra with a view to have a plant in a second location.
According to Hyundai Motor India, a Term Sheet has been signed for the potential acquisition of identified assets of the plant like -- land and building, certain machinery and equipment situated at the General Motors India's plant in Talegaon.
Hyundai Motor India said the proposed acquisition is subject to the signing of the 'Definitive Asset Purchase Agreement' and fulfillment of conditions precedent and receipt of regulatory approvals from relevant Government Authorities and all the stakeholders related to the acquisition.
The Indian subsidiary of South Korea's Hyundai Motors has a big manufacturing facility in Irrungattukottai near here.
Hyundai Motor India has earlier announced its plans to get into electric vehicle manufacturing.
Further another facility outside Tamil Nadu is a sort of de-risking strategy and also being closer to other markets in the country. - IANS