20-Year-Old Pravas Chandragiri Raises $1M for His Startup Soptle in Pre-Seed Funding
In a notable feat for the Indian start-up ecosystem, 20-year-old entrepreneur, Pravas Chandragiri, has achieved the extraordinary by securing a $1 million pre-seed investment for his company, Soptle.

Hailing from the small town of Balasore in Odisha, Pravas has displayed an exceptional entrepreneurial spirit.

After graduating from high school, he chose the path of entrepreneurship over traditional college education, launching Soptle, India's first SaaS-led B2B marketplace for Fast-Moving Consumer Goods (FMCG) manufacturers and retailers, in 2021.


Soptle has attracted notable investors in its latest funding round, including Kube VC, We Founder Circle, Iceland Venture Studio (IVS), and Nyra Ventures, as well as founders of esteemed companies such as Dunzo, Jar, Bijak, and the Managing partner of Rocketship.vc. The round also witnessed participation from existing investors – Kube VC and Dunzo founder Ankur Agarwal.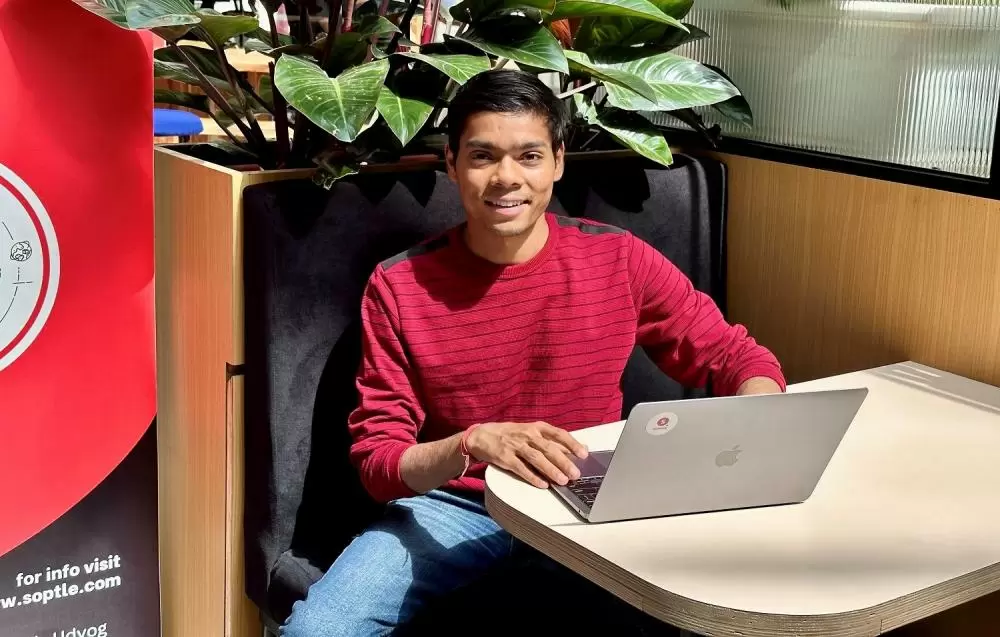 Soptle is born out of Pravas's experience working in a kirana store in Balasore

This pre-seed funding is intended to power the expansion of Soptle's retailer-network reach and manufacturing-partner footprint across India, alongside enhancing its product offerings and technology.
Born out of Pravas's experience working in a kirana store in Balasore, Soptle aims to empower over 8 million regional FMCG manufacturers and retailers across India. The start-up is innovatively addressing the existing supply chains' needs by providing access to procurement, production, demand generation, distribution, cash collection, and reconciliation.
Speaking about the funding, Pravas Chandragiri, the young CEO & Founder of Soptle, said, "When I started Soptle, my aim was to help the humble kirana store owner in small towns and cities.
"I never had any doubt about both the idea behind Soptle and India's untapped potential. Our team has worked hard to make this idea grow, and the pre-seed round is a validation of our efforts. I am thankful to both the Soptle team and the investors for their partnership and passion."
Neeraj Tyagi, Founder of We Founder Circle, commended Pravas, stating, "At such a young age, he has created a business model that encapsulates our view on how technology can connect various manufacturers to improve the distribution while also building scalable, defensible and profitable business models. We are encouraged by the traction achieved for their manufacturers-led market linkage."
According to Kube VC: "With this innovative, tech-led, manufacturer-centric and distribution-first model, Soptle has set out on a journey to create a next generation B2B commerce platform that increases value realization and income for manufactures. Soptle enables manufacturers better access to market and distribution of their product using Soptle's tech infrastructure."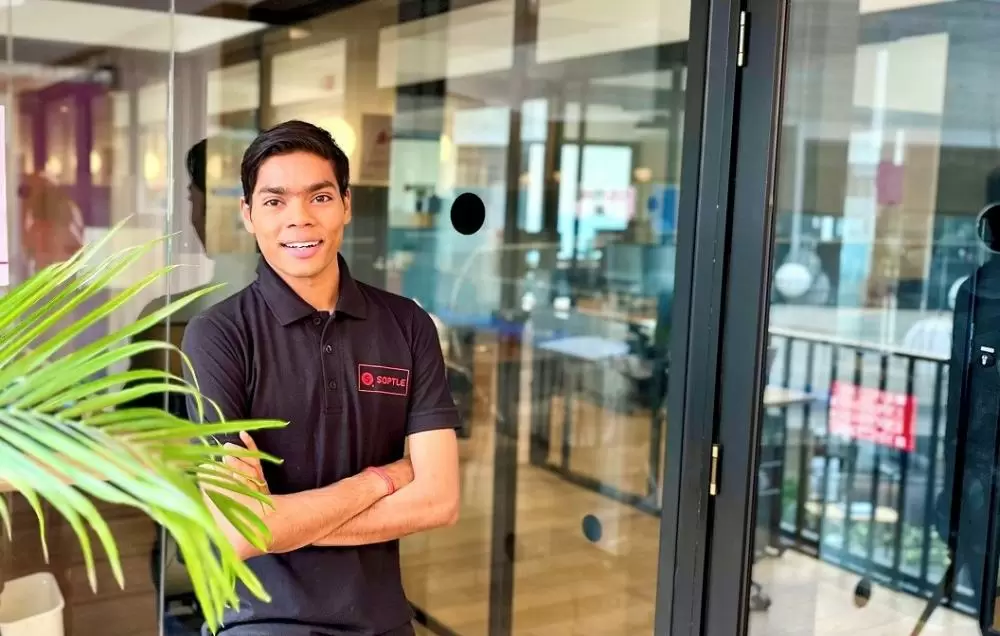 Pravas's venture is an inspiring story for other young aspiring entrepreneurs
Soptle has previously closed two angel rounds in 2022 and, with this pre-seed round, has cumulatively raised $1.4 million from distinguished investors such as Kube VC, We Founder Circle, Iceland Venture Studio, Nyra Ventures, and founders and CXOs of Dunzo, Jar, Bijak, Gati, Google, and All-Cargo Group.
Pravas's venture, Soptle, is a testament to the power of youth entrepreneurship in transforming the business landscape, and his journey is an inspiring story for other young aspiring entrepreneurs across the country. - TWL Bureau