SC agrees to examine a plea against 'The Kerala Story' on May 15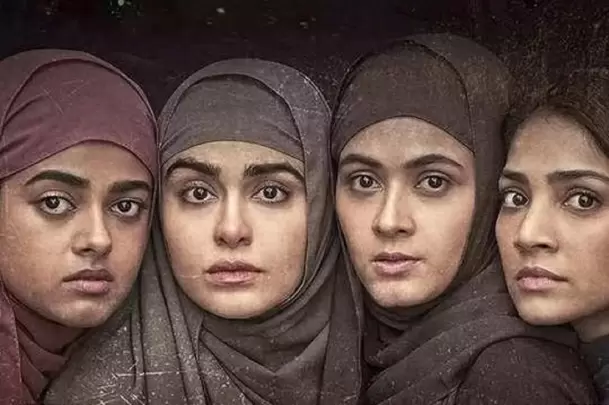 The Supreme Court on Tuesday agreed to hear, on May 15, a plea against the Kerala High Court's refusal to stay the film "The Kerala Story" - the fourth time when the apex court would consider the plea related to the movie.

A bench, headed by Chief Justice of India D.Y. Chandrachud and comprising Justice P.S. Narasimha, agreed to examine the matter on Monday after a plea for urgent hearing was mentioned before the bench by senior advocate Kapil Sibal on behalf of the petitioners.

The plea challenged the May 5 order passed by the high court declining any relief, saying there was nothing offensive against Islam or Muslims in the film.


Meanwhile, it is learnt that producers of the movie have moved a petition in the apex court challenging the ban on film by the West Bengal government and also the decision not to release the film in theatres in Tamil Nadu. The plea has claimed that it is against artistic freedom. They are likely to mention the matter on Wednesday for urgent hearing.
On the day of the release of the film, the Kerala High Court, while hearing petitions seeking the ban of the film, categorically, in the midst of the hearing, pointed out that in a secular state like Kerala, nothing is going to happen.
"Nothing is going to happen if the film is screened in Kerala. On examining the teaser and the preview of the film, there is nothing which is against any religion and Islam is not portrayed in poor light. There is a reference to IS and, in the country, there have been several films which refer to IS," said the court.
"Fail to understand how this film would be against society as even the Censor Board has given the certification. The premise of the film is fictional in nature and when fictional themes have been cleared in the past, how can one prevent the screening of this film," it asked.
The apex court had, as many as three times, rejected a plea to stop the release of the film, saying that it must also be considered that a filmmaker invests a lot of money and time in making a film and actors also put in a lot of work.
The film, produced by Sunshine Pictures Private Ltd and directed by Sudipto Sen, was released on Friday across the country. - IANS