80% of asthma cases in India are undiagnosed, may worsen if left untreated: Experts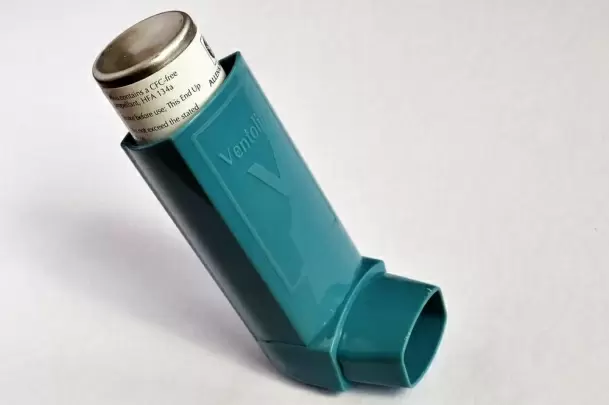 More than 80 per cent asthma cases in India are undiagnosed, which if left untreated can worsen over time, said experts here on Tuesday.

World Asthma Day is an annual event observed on the first Tuesday of May, aimed at raising awareness about asthma, a chronic respiratory disease affecting millions worldwide.

Asthma is a chronic respiratory disease that affects 339 million people globally. It causes airways in the lungs to become inflamed and narrow, and produce excess mucus, leading to breathing difficulties, chest tightness, wheezing, and coughing.


Speaking to IANS, Manisha Mendiratta, HOD & Senior Consultant - Pulmonology, at Sarvodaya Hospital, Faridabad said, "The prevalence of asthma in India is around 3 per cent, though more than 80 per cent of patients remain undiagnosed" in the country.
Lack of proper resources, infrastructure, acceptance and ignorance about the disease are the major reasons, the doctor said.
Moreover, "about 70 per cent of patients with severe asthma are also not properly diagnosed as suffering from a severe form of the disease. The reason is lack of awareness among patients, unwillingness to seek medical help, and many doctors, especially in smaller towns, lacking the diagnostic tools for asthma," Mendiratta said.
There is currently no cure for asthma, advances in medical research show promise for effectively managing the condition. But smart inhalers, immunotherapy, biologic medications, bronchial thermoplasty, and virtual reality therapy are some innovative treatments that can help manage and control the symptoms of asthma.
"With every attack of asthma, the condition of the lung deteriorates, making the next attack of asthma more dangerous. Untreated asthma will over time worsen and lead to respiratory disability, poor quality of life and lack of adequate oxygen in the body, which can harm other organs and even lead to heart failure," Dr. Mendiratta told IANS.
Even among people undergoing treatment for the respiratory condition, less than 1 per cent of patients have properly controlled asthma.
"It is because most of the patients don't take asthma medications for long. In addition to the stigma attached to inhalers, there are also several misconceptions, such as that inhalers are addiction-forming and can lead to side effects. This prevents patients from seeking proper treatment," the doctor said. - IANS