Keerti Nagpure, Star of Pyaar Ka Pehla Naam Radha Mohan, Talks About Her Interest in Books and Reading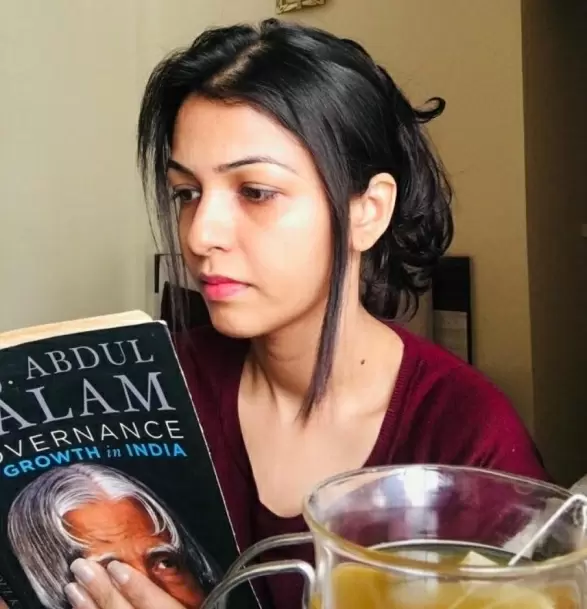 TV actress Keerti Nagpure, who is currently seen in the show 'Pyaar Ka Pehla Naam Radha Mohan', spoke about her interest in reading books and that she takes out time for her hobby during her shoots as well. She added that she is a huge fan of J.K. Rowling's Harry Potter series.

She shared: "Since childhood, I have been very fond of books, and I prefer reading fiction and mythology, as well as novels based on true stories. In fact, reading an interesting book always makes me happy and stress-free, even if I have a hectic shoot schedule. At times, I even read a few pages in between takes. I must also mention that not a lot of people know, but I am a big fan of Harry Potter."

"I have read all the books in the Harry Potter series as well as the Game of Thrones series. And this love for books, I have inherited from my parents. I always used to get books for all my achievements during my childhood, and that has helped me build a vast knowledge and collection of novels," she added.


Keerti was also seen in the shows 'Desh Ki Beti Nandini' and 'Parichay'.
She further spoke about the current book she is reading and said that despite it not being easy in her busy schedule to read, she manages somehow to read a few chapters everyday.
"Currently, I am reading Crime and Punishment by Fyodor Dostoevsky. I am truly enjoying it. However with my shoot schedule, I don't get much time to read. I still try taking out time and read at least a few chapters every day. I wish everyone starts reading at least one novel a month. It not only helps improve your knowledge base and language skills, but it also shows you another perspective of life," she concluded.
'Pyaar Ka Pehla Naam Radha Mohan' airs on Zee TV. - IANS