Chile detects 1st human case of H5N1 bird flu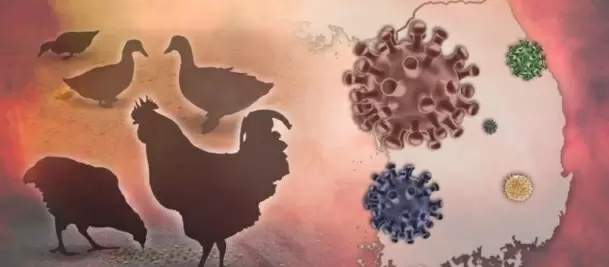 A man in northern Chile has tested positive for avian influenza A (H5N1) bird flu, according to the South American country's Health Ministry.

The Health Ministry said the 53-year-old man, from the coastal city of Tocopilla, is currently in serious but stable condition with severe pneumonia, BNO news reported.

It was not immediately known how he was infected.


"The health protocols for the management of this disease were activated and the corresponding samples were taken for analysis by the Institute of Public Health, which confirmed it is avian influenza," the Ministry was quoted as saying.
The source of the infection and the patient's contacts are being investigated to determine if anyone else is affected, it added.
This is the first human case of bird flu in Chile and the second one in South America, following the case in a 9-year-old girl in Ecuador in January. She was hospitalised in critical condition but eventually recovered, the report said.
This comes amid growing concern about the strain of avian influenza which has spread around the world.
The latest outbreak of H5N1 virus has killed a record number of birds and also spread to otters, sea lions, foxes, dolphins and seals, among others.
More than 500 sea lions in Chile are believed to have died of H5N1. An outbreak in neighbouring Peru has killed nearly 3,500 sea lions, in addition to tens of thousands of birds.
It is largely caused by the 2.3.4.4b lineage of the virus and is probably one of the largest in recent history. It has also raised concern about the possibility of a future variant which could lead to human-to-human transmission.
Earlier this month, China reported that a woman in Jiangsu province had tested positive for H5N1 bird flu, which came just weeks after two people in Cambodia were infected with an older variant of H5N1.
The country also reported a human case of H3N8 bird flu.
"The global H5N1 situation is worrying given the wide spread of the virus in birds around the world and the increasing reports of cases in mammals, including in humans," Dr. Sylvie Briand, a WHO official. "WHO takes the risk from this virus seriously and urges heightened vigilance from all countries."
While the risk of "human-to-human spread is low"... "further human cases can be expected", till the time avian influenza viruses are circulating in poultry, the global health body said. - IANS