About 80% of early-stage startups seeking to grow their staff in 2023: Report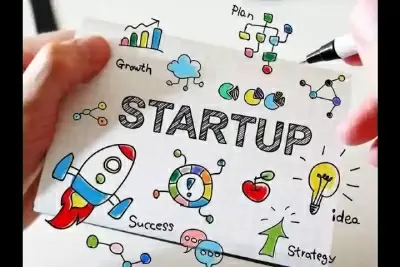 About 80 per cent of early-stage startups plan to increase their workforce in 2023, while 15.78 per cent plan to maintain their existing headcount, a new report said on Tuesday.

According to the 2023 FICCI-Randstad startup hiring trends report, nearly 92 per cent of these startups stated that their hiring decisions will primarily be driven by new project orders, additional funding raised from investors and expansion strategies.

"Startups create a large range of jobs as they grow and mature. As this report highlights, the initial opportunities arise as founders onboard the early team to help establish the business. A multiplier impact on job creation is seen in the growth and expansion stage when operations expand, and various initiatives mature," Rohit Bansal, Chairman of the FICCI Start-up Committee, and Co-founder, AceVector Group & Titan Capital, said.


Notably, these startups have secured Series A and Series B funding, are well-capitalised, and are actively seeking to hire new talent.
While startups are planning to expand their workforce, a substantial portion, 31.92 per cent anticipate an increase in hiring by over 30 per cent.
About 28.08 per cent of companies plan to expand their teams in the 11-20 per cent range, according to the report.
The report also stated that hiring will primarily occur at the junior and mid-levels.
Around 37.97 per cent of startups have indicated that they intend to recruit more junior-level employees, while 27.27 per cent of startups are planning to focus on mid-level hiring.
"With the emergence of several new-age innovative organisations across sectors, the Indian start-up ecosystem will be a significant contributor to India's economic growth over the next few years. More importantly, these startups will eventually go on to create unique employment opportunities and career paths, innovation and competitive dynamics in the world of work," said Viswanath PS, MD & CEO, Randstad India.
Moreover, the report said that sectors like Agri/Agritech, AI/ML/Deeptech, Automotive, and e-commerce/delivery services are expected to increase hiring in the 11-20 per cent range, whereas Aerospace & Defense, Energy, and Healthcare startups are expected to increase their hiring activities by over 30 per cent.
About 57.76 per cent of startups said they are looking for permanent recruits, while only 42.24 per cent are looking to hire temporary and gig workers.
The report added that 54.38 per cent of startups attribute the high attrition rate to factors such as better pay packages offered by larger corporations, as well as concerns over job security in a startup.
Hyderabad and Pune are emerging as regions with a strong desire to hire for senior-level positions, while middle-level hiring will be prominent in cities such as Kolkata, Bengaluru, Mumbai, Chennai, Pune, and Delhi/NCR. - IANS