AI-Driven Fashion Marketplace Fashinza Bags $30 Million to Fuel Growth in the USA, Gulf, and Europe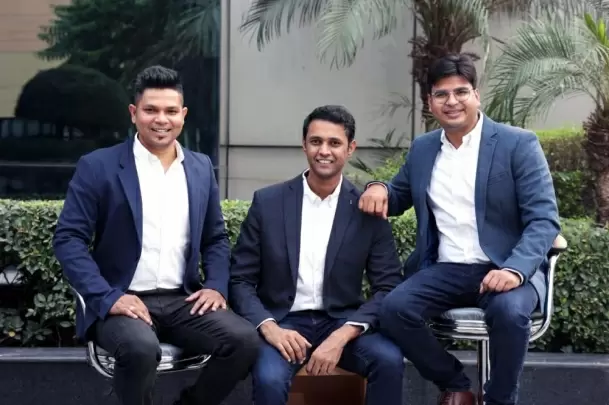 Fashinza, an AI-driven B2B marketplace for global fashion supply chains, today announced that it has secured $30 million working capital funding from Mars Growth Capital and Liquidity Group.

The funding will fuel Fashinza's ongoing transition into a global business with significant operations in the USA, Gulf, and Europe.

Fashion is constantly evolving, but never more than now in the age of Tiktok and Instagram, influencing fashion choices on a global scale instantly. To stay ahead of the curve, fashion brands must be very agile and have highly efficient supply chain management.


This is impossible if they rely solely on large-scale manufacturers as in the past. Fashinza provides an innovative solution for this problem by connecting SMEs directly to top fashion brands across the world.
By creating an online platform that allows both buyers and sellers to connect seamlessly, Fashinza is revolutionizing the way fashion works in today's high-speed digital age.
"Fashinza is transforming the global fashion supply chain. Their performance since inception, the strength of their founding team, and their existing global network of manufacturers and customers gave us enough confidence in their ability to scale this business and sustain in the medium- to long-term," remarked Navas Ebin, Managing Director of APAC for Mars Growth Capital and Liquidity Group.
"As we focus on expanding our presence in international markets, including the USA, we are excited to partner with Liquidity Group to support our growth and to bring our innovative manufacturing solutions to a global audience," said Abhishek Sharma, Co-Founder and COO of Fashinza.
"With their flexible cross-border financing solutions and extensive knowledge of navigating international markets, we are confident that we can successfully penetrate new markets and provide our manufacturing solutions to key clients worldwide. At the same time, we remain committed to delivering exceptional service to our key customers in the USA and beyond, as we continue to revolutionize the fashion manufacturing industry."
Fashinza will use the capital to meet its growing international working capital requirements. "Our capital is non-asset based and will hence support Fashinza to grow their business internationally in the most capital-efficient manner," said Navas.
"Fashinza is a promising pre-unicorn with global aspirations. Mars Growth Capital and Liquidity Group have been supporting companies like Fashinza to transition into becoming truly global businesses, and the prospects for a long-term partnership with the company are exciting," added Nir Shmueli, Investment Manager at Mars Growth Capital and Liquidity Group.
Founded in 2018, Liquidity Group is backed by top financial institutions, including Apollo and MUFG. Liquidity Group provides growth capital through funds focused on the US, Asia-Pacific, Europe, and the Middle East.
Fashinza is an AI-driven B2B marketplace for global fashion supply chains. They make it exceptionally easy for international brands to access design to delivery in as fast as four weeks with very low minimums.
Fashinza offers access to a transparent production process that can be monitored 24/7 with 100% control enabled by their revolutionary FactoryOS. Their goal is to create a sustainable (i.e. net positive) supply chain by 2030 and empower SMB manufacturers with Industry 4.0 solutions.
Fashinza has a roster of over 250 factories that currently serves 200+ brands across five countries, including the United States, Canada, UAE, UK & India. - TWL Bureau