Son rise in Cong: Suman Dubey's son Amitabh briefs media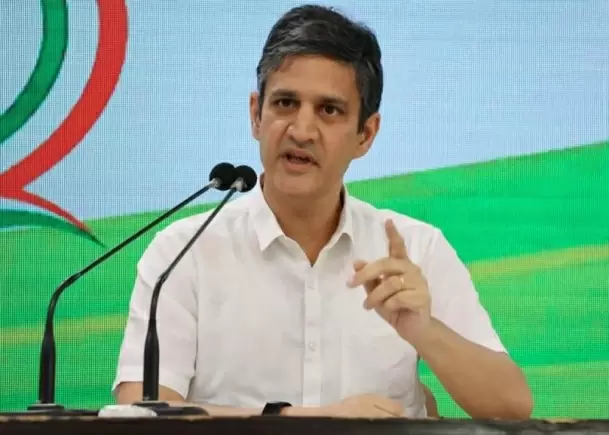 Amitabh Dubey, the son of veteran journalist and a close friend of the Gandhi family, Suman Dubey, addressed a press conference at the AICC headquarters here on Wednesday, attacking the Centre over the Adani issue.

Amitabh Dubey attacked the government for allegedly giving leverage to the Adani Group, saying that "SEBI had previously investigated the Adani Group, but it failed to protect the investors as the group's market capitalisation unnaturally soared 1,000 per cent in three years."

He added that ED had previously investigated the Chinese national, Chang Chung-Ling, a close Adani associate, and named his firm Gudami International in two chargesheets related to the AgustaWestland VVIP chopper scam case, before his name mysteriously disappeared in the subsequent chargesheets.


However, when IANS contacted Amitabh Dubey, he refused to make any comments.
Amitabh Dubey is presently heading the research unit of AICC's communication department and has been with the All India Professionals Congress, a wing of the Congress focused on working professionals and entrepreneurs, for over five years now. Before that, he had worked as a financial analyst with different companies.
He is also associated with the Rajiv Gandhi Foundation, of which his father Suman Dubey is one of the founding members.
Suman Dubey, a former journalist, had served as the press advisor to former Prime Minister late Rajiv Gandhi. He was also associated with a wide range of organisations, including the Nehru Memorial Museum and Library, and Dow Jones.
A report prepared in 2011 by Dubey's company had pushed for change in the Congress, suggesting that Rahul Gandhi be made the Prime Minister as the UPA government at the time was struggling to cope with the graft charges levelled by NGOs and the opposition. - IANS