Puducherry named 'The Most Welcoming Region' in India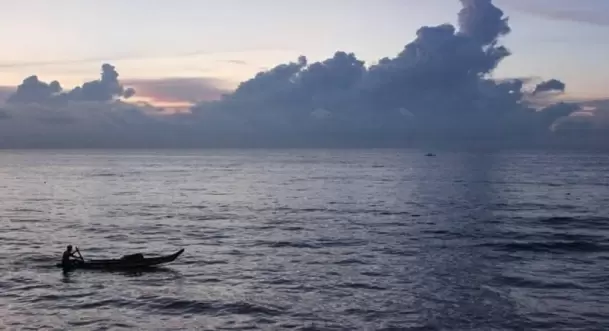 As travel is on the rise in most parts of the world, online travel company Booking.com has announced the winners of its eleventh annual Traveller Review Awards, which includes the Most Welcoming Places on Earth for 2023.

The Traveller Review Awards honour travel companies from 220 countries and territories, including India, for their dedication to offering consistently top-notch service and hospitality throughout the course of the year. The awards are based on a pool of more than 240 million verified customer reviews on the platform.

Indiia's Most Friendly Cities and Regions for 2023


To help travellers have the most welcoming experiences possible for a really unforgettable trip in 2023, it has also published the Most Welcoming Regions and Cities in India.
Top 5 Most Welcoming Regions in India in 2023
Puducherry
Kerala
Rajasthan
Goa
Himachal Pradesh
Top 10 Most Welcoming Cities in India in 2023
Palolem (Goa)
Agonda (Goa)
Mararikulam (Kerala)
Hampi (Karnataka)
Khajuraho (Madhya Pradesh)
Thekkady (Kerala)
Jaisalmer (Rajasthan)
Bir (Himachal Pradesh)
Munnar (Kerala)
Varkala (Kerala)
Most Welcoming Accommodation Types in India
The most-awarded property type in India is hotels, with 3888 partners receiving recognition for their contributions. With 1509 properties awarded, homestays come in second place, followed by guest houses, resorts, and apartments.
With a total of 629,421 partners acknowledged for their efforts, apartments win the top spot as the most-awarded property type globally for the sixth consecutive year. Holiday homes, hotels, guest houses, and bed & breakfasts round out the top five.
A satisfied traveller is the result of amazing staff, warm and friendly personnel (8.7), followed by cleanliness (8.6) and comfort (8.6), obtained the highest score among the many characteristics of the stay that Indian travellers valued most throughout the hotels recognised. The travellers continued to place priority on the hotel's location (8.5), the services it provided (8.3), and the value it offered (8.2)
2023's Most Welcoming Places on Earth
This year's Most Welcoming Places on Earth, span five continents and feature hidden coastal gems, rural destinations surrounded by breathtaking natural beauty and even a bustling Latin American metropolis, providing travellers with a bucket list inspiration for their future travel. The 2023 Most Welcoming Regions on Earth include La Rioja (Spain), Epirus (Greece), Oberosterreich (Austria), County Down (UK) and Mures (Romania). Booking.com also revealed the top 5 Most Welcoming Cities on Earth which include Polignano a Mare (Italy), Hualien City (Taiwan), San Sebasti (Spain), Dresden (Germany) and Klaipeda (Lithuania).
Santosh Kumar, Country Manager, India, Sri Lanka, Maldives and Indonesia at Booking.com, commented: "These awards are our way of expressing gratitude to our partner's hard work in making everyone feel welcomed and going beyond boundaries to make our customers' experiences extraordinary with a personal touch. Our partners have shown immense trust and have time and again shown up for our visitors in multiple ways by demonstrating personalized attention to detail while checking in or offering our assistance to explore the destination like a local. Every trip is made more memorable by our devoted partners, whether it is a warm welcome from the taxi driver at the airport or a thoughtful note left in the room." -IANSlife