'Placing BBC's views on Indian institutions will undermine our sovereignty', says Congress leader A.K. Antony's son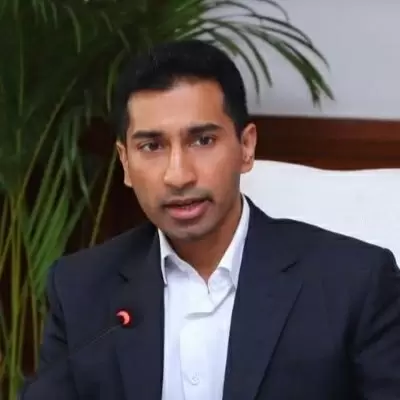 BBC's controversial documentary on Prime Minister Narendra Modi drew flak from an unexpected quarter on Tuesday with former Defence Minister and veteran Congress leader A.K. Antony's son Anil Antony slamming the project.

Anil Antony, who heads the IT wing of Kerala Congress, tweeted: Despite large differences with BJP, I think those in India placing views of BBC, a (UK) state sponsored channel with a long history of India prejudices, and of Jack Straw, the brain behind the Iraq war, over Indian institutions is setting a dangerous precedence, will undermine our sovereignty."

The two-part BBC documentary on the 2002 Gujrat riots has been criticised by the Ministry of External Affairs, which called it a propaganda piece lacking objectivity and reflecting a colonial mindset.


Last week, the Centre had directed blocking of multiple YouTube videos and Twitter posts sharing links of the documentary.
However, the Centre's move was trashed by Congress and Trinamool Congress as "imposing censorship".
Even Rahul Gandhi during his 'Bharat Jodo Yatra' in Jammu questioned the Centre's move of censoring the film.
"If you have read our scriptures, Bhagavad Gita or the Upanishads, you can observe that the truth always comes out. You can ban, you can suppress the press, you can control the institutions, you can use CBI or ED, but the truth is truth," Rahul Gandhi had said, adding that "truth shines bright and it has a nasty habit of coming out".- IANS