Bengaluru startup launches path-breaking technology to promote mental wellness for corporates and educational institutions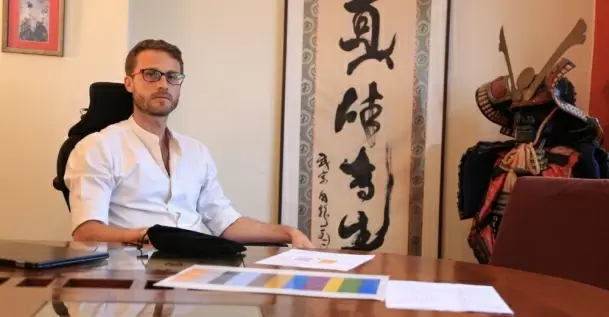 Behavioural Foresight (BF), a pioneering performance and health intelligence company, announced the launch of its proprietary brand Ezun, which introduces pathbreaking Israeli technology to India, to promote mental wellness. The company claims this is a significant step in changing the way we think about mental strength.

BF caters to a wide roster of clients from Olympians, racers, cricketers, and golfers to CEOs, high-level executives, and company owners.

They are currently working with some of India's best, and the world's most renowned athletes, including Badminton star HS Prannoy and leading Indian golfer Anirban Lahiri.


In the post pandemic world, while companies are becoming increasingly aware of the urgent need to invest in the mental health and well-being of their employees, the trend is still nascent in India.
The Bengaluru-based start-up aims to change this scenario. The company has recently partnered with Trident Automobiles and MVP Rocket, to create a first-of-its-kind mental health experience in India using cutting-edge gamified biofeedback technology.
The focus is on enhancing the mental well-being of the workforce through real-time assessment, programming and personal training.
"The challenges that Covid brought to the forefront have been unprecedented. It has heightened human suffering, undermined the economy, turned the lives of billions of people around the world upside down, and significantly affected the health, economic, environmental, and social sectors," said Nimrod Mon Brokman, Co-Founder, Behavioural Foresight speaking on Ezun.
"It is being associated with highly significant levels of psychological distress. Mental health has certainly been a key issue and at Behavioural Foresight, we saw this as an opportunity to address the long-neglected problem by bringing advanced and scalable mental health solutions to the Indian market, one of the fastest growing economies in the world today.
"Ezun brings the latest Israeli technology (used by the Israeli military), to India to help individuals, corporates and educational institutions chart a new course. Our vision is to empower people with the necessary skill-set to tap into their own limitless potential for life, via entertaining and fun experiences."
Mon Brokman has represented Israel in the international arena as a fencer, served in the Israeli special forces, and worked with the Olympic Federation, to train Olympians and high-level executives.
His rich experience with athletes, businessmen, entrepreneurs and leadership teams of companies, has been instrumental in the conception and evolution of Behavioural Foresight.
Launched in 2018, with Co-Founder Shiva Subramanian (a serial entrepreneur in sustainable solutions) Behavioural Foresight leverages cutting-edge technologies, science and data along with ancient wisdom to develop practical and trainable solutions.
The endeavour is to empower people to thrive with the ability to transcend the limitations of their own mind and body, with a single breath, perception and behaviour at a time.
The company states: "With Ezun, the mission is to help Indians take control of how they feel in the midst of varied situations, such as psychological burnout, productivity, decision making and problem solving at work, while playing computer-based games and through other fun interactions.
"It can help prevent burnouts, control stress, regulate emotions, improve sleep as well as enhance the clarity of thought and productivity. The motto is to minimize the waste of mental energy and maximize smart and impactful behavioural performance on a daily basis, and in a sustainable manner." - TWL Bureau