Ratnesh Tiwari chosen as The Weekend Leader - VIT Person of the Year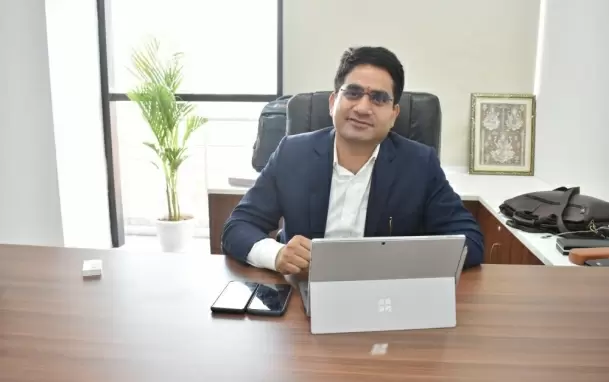 Ratnesh Tiwari, founder, Koshish Sustainable Solution Pvt. Ltd, has been selected as The Weekend Leader – VIT Person of the Year 2021.

A three-member jury consisting of Dr Alby John, IAS, Collector, Thiruvallur District, Tamil Nadu, Prof KG Suresh, Vice Chancellor, Makhanlal Chaturvedi National University of Journalism and Communication, Bhopal, and Dr K Ganesan, Chairperson, VITBS, made the selection from among five nominees chosen by The Weekend Leader's editorial team.

The other nominees for the award were Nitin Sharma, founder, Go Waterless, Mansukhbhai Prajapati, founder, Mitticool, Naman Gupta and Vipul Gupta, co-founders, Code Effort, and Vaibhav Jaiswal and Amardeep Bardhan, co-founders, Prakritii.


Ratnesh holds a doctorate in Biomass Energy from IIT Delhi and founded Koshish Sustainable Solution Pvt. Ltd, a company that builds biogas units from raw materials such as cow dung, poultry waste, agriculture waste, press mud, cooked & uncooked food waste, and other biodegradable waste.
They offer different range of biogas units, from the small family-friendly model, where the biogas is used for cooking purposes, to the one which can generate power and clean fuel (bio-CNG).
Koshish has installed around 100 domestic biogas units in various locations across the country and 40 plants in commercial establishments in many states including UP, Odisha, Assam, West Bengal, Tripura, Bihar and Punjab.
The company's name 'Koshish' is a Hindi term for effort and it was inspired by his grandfather's words: 'An effort with good intent and honesty never fails, even if it fails, one shouldn't worry.'
Koshish has also developed a device when fitted in urinals keeps it dry and odourless without flushing it with water.
The Weekend Leader – VIT Person of the Year
Award includes cash prize of Rs.25, 000, a trophy and a citation. The Award will be presented at a function that will be held at VIT, Vellore. – TWL Bureau