TN to appoint maritime security coordinator, acquire interceptor boats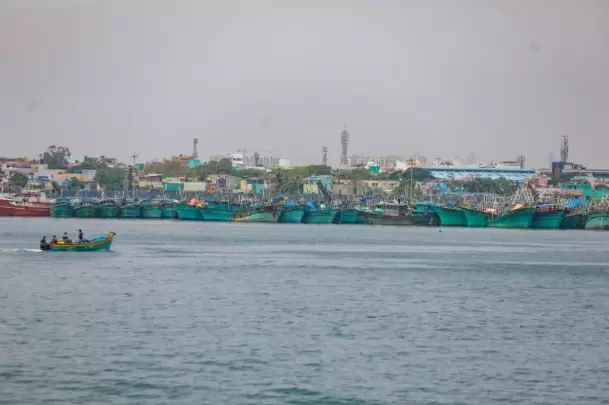 Tamil Nadu will soon appoint a state Maritime Security coordinator who will work closely with the National Maritime Security Department as the Centre is taking a serious view of coastal security.

The state police's Coastal Security Group (CSG) will soon be procuring 24 19-metre boats equipped with modern technologies that are provided by the Centre under the Coastal Security Scheme.

The CSG is fine-tuning the standard boat offered by the Ministry of Home Affairs to properly suit the specific requirements and customized design. CSG sources told IANS that these boats would be capable of operating in the sea for 10 days.


Following the arrest of Satkunam alias Sabesan, a top intelligence officer of the now-defunct LTTE by the National Investigation Agency (NIA) in October 2021 on charges of smuggling drugs and weapons, the state has been on a high alert on the probability of LTTE intrusion. With this, Central agencies have intimated coastal states to be on high alert and to equip themselves with high-end boats as well as to appoint State Marine Security Officers.
The Central intelligence agencies have also warned the state Home Dpartment that other than the cadres of the LTTE, the possibility of prisoners who have escaped from the Sri Lanka's Hambantota prison, drug lords of the island nation, and other anti-social elements reaching the shores of Tamil Nadu are on a high.
The CSG is closely working with the national maritime security agencies as well as with the Indian Navy and the Coast Guard.
It has already installed check posts on all roads leading to the sea and erected check posts at vantage points. The CSG is working with state and central agencies to prevent illegal activities in the territorial waters and fishing hamlets .
Chief Minister, M.K. Stalin had recently appointed 300 Home Guards from fishermens' villages in coastal areas of the state. The Village Vigilance Committees are also roped in by the CSG to provide inputs on suspicious movement of vessels and boats in the sea.
In another initiative, the CSG has already trained 520 youths from coastal areas and fishing hamlets to prepare them for jobs in the Indian Navy, Coast Guard, and state police. - IANS