Tribal women in Nilgiris open cooperative to market forest produce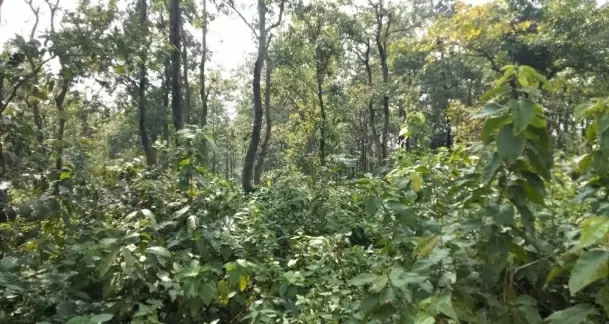 A group of tribal women from the Nilgiris district of Tamil Nadu has opened a cooperative to sell forest produce as part of their entrepreneurship.

The Nelakottai Kattunayakan Women's Cottage industry cooperative was formed at Achutham moola at Kottayimedu, Nellakottai on January 21.

Presently, honey is the main product that is being sold through the cooperative. Women procure honey from men who source it from the forest, and then give it to the cooperative. Four varieties of honey are being sold from the cooperative at a fair price.


Other produce like yams, ginger, wild turmeric, wild amla, and medicinal herbs are being harvested and will be sold through the women cooperative.
At present 21 women are working in the cooperative which includes 12 members and 9 contributors and they collect forest produce from three villages -- Kottayamedu, Vilangur, and Nadukkadu.
President of the cooperative, R. Sujatha while speaking to IANS said, "We collect forest produce and also buy the collected produce from the men of our community. The cooperative has 12 women members and 9 contributors. All of us are working which includes a collection of produce, weighing and measuring the collected produce, cleaning and packing the products and all the jobs, including accounting are being done by all of us together. This is giving us a decent source of living and we are happy."
The Nilgiris Particularly Vulnerable Tribal Group (NPVTG) Federation helped the tribal women set up the cooperative, said Sujatha.
The President of the cooperative, R. Sujatha while speaking to IANS said, "In early days our people used to sell honey for Rs 200 to 300 a kg and after the cooperative was formed, we procured honey from our men at Rs 600 per kg. We bottle this honey, label it and then sell for Rs 1,100. This shows how we were earlier exploited and you can see that from Rs 200 per kg to Rs 1,100 per kg there is a difference of Rs 900 per kilogram of honey. Once we start selling other products, the life of women in our tribal settlement will be totally changed."
Tribal activist Lakshmanan said that now tribals are becoming empowered and the social and economic changes and the information through the new social media platforms have helped the tribal community learn their rights and the cooperative is a first step in the right direction. - IANS