AAP's Atishi accuses MCD, MHA of extorting money from traders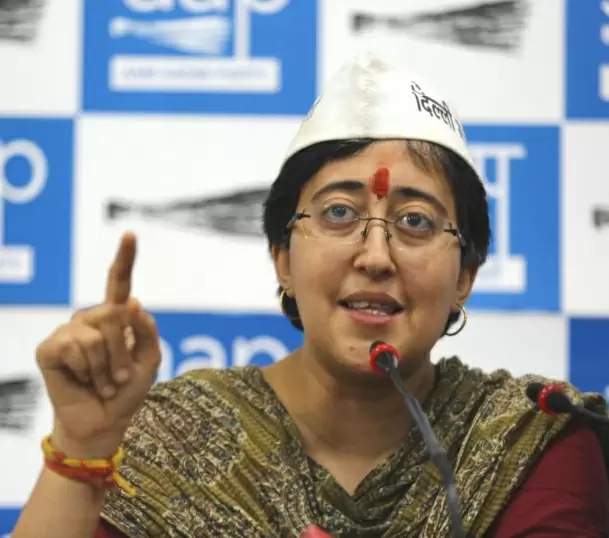 Alleging corruption in the BJP-led MCD in Delhi, AAP MLA Atishi said on Wednesday that BJP councillors are extorting money from traders using showcause notices, while the civic body and the Home Ministry are conniving to kill small businesses.

"The BJP, which has been collecting commercial property taxes, conversion fees and parking fees for many years, has abruptly refused to grant licences to shops and restaurants in unauthorised areas and issued showcause notices to poor traders. The party is on a quest to extort as much money as it can in its last three months in power," she alleged in a press conference on Wednesday.

Atishi went on to say that previously, health and trade licences were issued to shops, dhabas and restaurants via the MCD, but now it has been transferred to the MHA, "which is only granting licences to those who are in officially notified area".


"We all know that over 75 per cent of these establishments are in unauthorised colonies. These are the same colonies which become major election topics every term, as the BJP, the Prime Minister, as well as the Home Minister make promises to regularise and authorise these colonies," the MLA from Kalkaji added.
She alleged that they first send such frivolous notices and then charge huge sums of cash to revoke them. -IANS