BJP district chief in Tamil Nadu arrested for provocative speech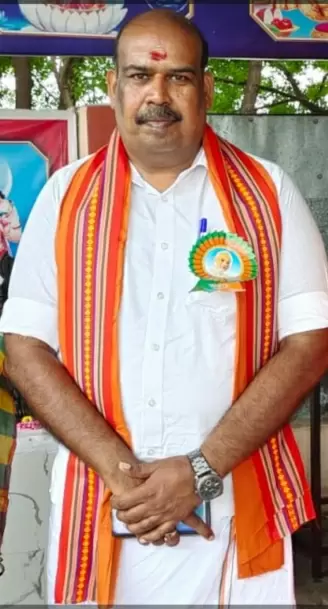 The district President of the BJP in Tamil Nadu's Ariyallur was arrested and sent to judicial custody on Friday following the provocative speech he has made on December 1 in front of the District Collectors' office.

Ayyappan, while addressing a gathering on December 1 called upon the Tamil Nadu government to reduce the sales tax and threatened to carry out suicide attacks if the government do not withdraw it. The video clip of his speech had gone viral in social media and a complaint was formally lodged by the Village Officer at Walajah Road in Ariyallur, and he was arrested.

He was charged with Section 504 of IPC that includes intentional insult with intent to provoke breach of peace. This section states that whoever intentionally insults and thereby giving provocation to any person, intending or knowing it to be likely that such provocation will cause him to break the public peace, or to commit any other offense shall be punished with imprisonment of either description for a term which may extend to two years or with fine or with both.


The other sections that are charged against the BJP leader are Sections 153(2), 153 A(1)(b), 153 B (1) (c), 505 (1) (b), 505 (2), 506(2) AND 506(II) of IPC.
Ayyappan was produced before the Ariyallur magistrate court and it sent him to judicial custody for 15 days and he is lodged now in Tiruchi prison.-IANS