UP reports 11 new cases, 30 districts are Covid free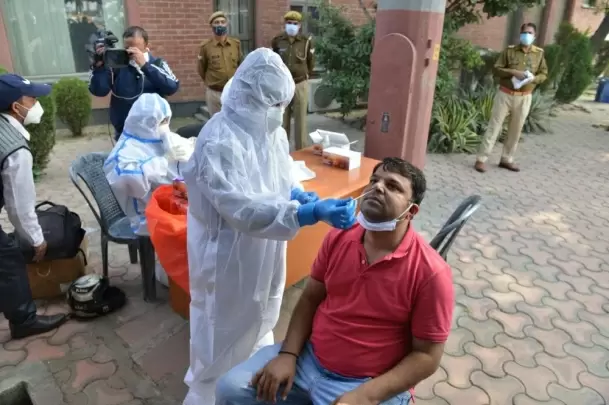 Uttar Pradesh has reported only 11 new Covid cases across six districts in the past 24 hours, and 30 districts are now free of Covid, said the health officials on Thursday.

The state now has 186 active cases and of these, 52 per cent belong to just six districts.

As many as 30 districts out of the total 75 have become free from Covid with active cases touching zero.


The list includes Amroha, Aurraiya, Ayodhya, Azamgarh, Baghpat, Ballia, Banda, Bahraich, Bhadohi, Bijnor, Farrukhabad, Gonda, Hamirpur, Hapur, Hathras, Kanpur Dehat, Kasganj, Mahoba, Mau, Mirzapur, Moradabad, Muzaffarnagar, Pilibhit, Rampur, Saharanpur, Sant Kabir Nagar, Shamli, Shravasti, Sitapur and Sultanpur.
The health officials said that the number of first dose takers in the state has crossed 8.07 crore. The total number of doses administered in the state also reached 9.87 crore, the highest in the country.
In an official statement, the state government has warned people against any carelessness as the risk of contracting the pandemic still exists. They also attributed the control over Covid to the state's strategy of trace, test and treat, coupled with partial corona curfew and aggressive vaccination.
Meanwhile, the total number of cases reported in the state since the onset of the pandemic has reached 17,09,719.
Of the total, 16,86,644 have recovered while 22,889 have died - IANS