Pramod Sawant wants Goa tribe in ST list, meets union minister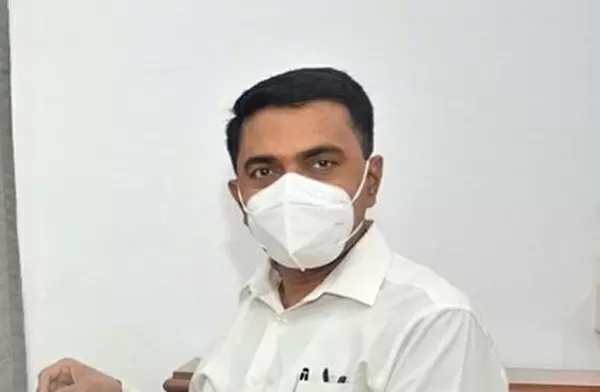 Goa Chief Minister Pramod Sawant on Monday met Union Minister for Tribal Affairs Arjun Munda in the national capital to demand the inclusion of Goa-based Gouly-Dhangar community in the Scheduled Tribe (ST) category.

Sawant along with several members of his cabinet is currently in Delhi to meet several central ministers, including Union Home Minister Amit Shah and Union Minister for Road Transport and Highways Nitin Gadkari, to lobby for getting clearances for several projects ahead of the 2022 state Assembly polls.

The Goa delegation which met Munda included Deputy Chief Minister Chandrakant Kavlekar, Assembly speaker Rajesh Patnekar, Goa Rajya Sabha MP Vinay Tendulkar, members of the Goa cabinet, including Social Welfare Minister Milind Naik, Public Works Department Minister Deepak Pauskar, among others.


Members of the Gouly-Dhangar tribe, who live in forested areas are essentially shepherds by trade, have been demanding their inclusion in the ST list for several years now.-IANS