Tourists throng Hampi's open museum after Covid curbs lifted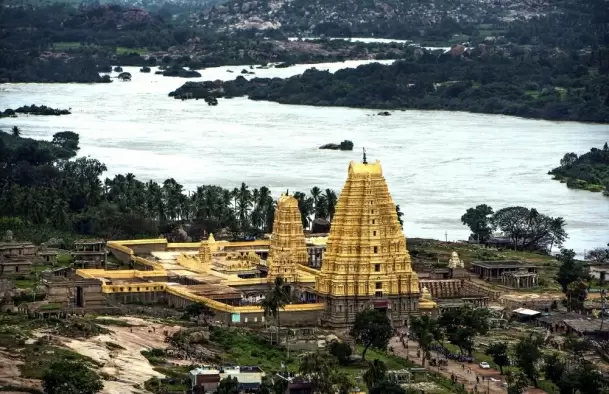 The number of tourists is picking up steadily for Karnataka's one of the most important world heritage sites, Hampi, located about 340 kilometers from Bengaluru.

Hampi, popularly known as an open museum of monuments scattered in a large area on the banks of the river Tungabhadra, attracts a large number of tourists from across the country and abroad.

When the restrictions were lifted on June 24, more than 300 tourists visited the site. Even, large number of tourists from Maharashtra, Andhra Pradesh, Telangana who did not know about weekend restrictions had arrived in Hampi.


When the weekend restrictions were lifted finally in the first week of July, the number of tourists touched almost 2,000. Three foreign nationals also visited the site last weekend. Crowds seemed to be gathering at Virupaksha temple, Vittala temple, Lotus Mahal, queen's bath and Mahanavami Dibba.
Hampi had remained closed for more than two months following more Covid-19 cases in Bellary and Vijayanagara districts.-IANS