By pulling out troops, is France handing over Africa to China & IS?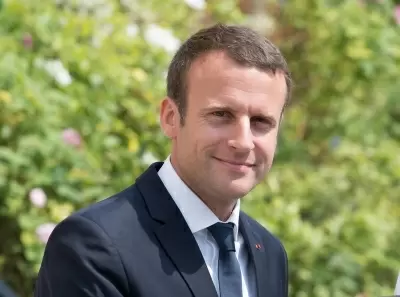 While the world is closely monitoring the situation in Afghanistan as the US troops begin to withdraw and the Taliban makes rapid inroads, the French military mission, present in West Africa for the last eight years, would also soon start pulling out.

This has led to concerns among locals as well as foreign companies that have invested in the region. China, for one, has invested heavily in the Sahel, a group of five countries, which have come together to focus on issues related to economic development and security.

The South China Morning Post in a recent article noted that China's projects in West Africa besides Afghanistan face serious threats.


The French military mission -- Operation Barkhane has been present in the region since 2013 with the aim of keeping off the Islamic terror outfits and local militant groups that are linked to Al-Qaeda and the Islamic State of Iraq and the Levant's (ISIL).
French President Emmanuel Macron said that the over 5,000-member Barkhane force that is currently stationed in West Africa, especially in Mali, would be reduced in a phased manner.
West Africa, home to natural resources including minerals and natural gas and had been an interest area for China. It is not only rich in bauxite, uranium, crude petroleum, bauxite, diamond, manganese, aluminium, iron ore, natural gas among other things the region has gold, limestone and clay too.
Though in the last few years, India has been expanding its investments in West Africa, it has primarily remained focused on east and southern parts of the continent.
However, foreign policy analysts said that growing terror threat in one part of Africa could impact the rest of the continent and even other regions.
"China would naturally be worried. It has made investments in the region but now the situation is changing fast and further uncertainty can derail Beijing's plans," an analyst told India Narrative.
India has also been looking to increase its engagements in Africa and the dismantling of Operation Barkhane could lead to uncertainties.
"Africa is going to be the battleground of jihad for the next 20 years and it's going to replace the Middle East," BBC quoted US State Department's coordinator for counter-terrorism, ambassador Nathan Sales as saying.
The Washington Post said that the "West and Central African forces say that on their own, they don't have enough funding or equipment to protect their nations from Islamist militants linked to al-Qaeda and the Islamic State."
Echoing the same, Pradeep S Mehta, Secretary General, CUTS International told India Narrative that African countries have limited resources to fight terror outfits.
"The African countries and the leaders are aware of the challenges that terrorism bring about. They are ready to do the needful and deal with the problem but they do not have the required resources to fight this alone. Countries must come together to support Africa in dealing with this challenge," Mehta said.-IANS