BJP wants to replace Delhi govt prosecutors in farm protest cases: AAP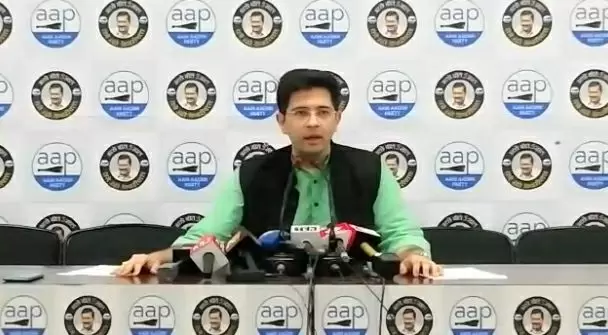 AAP leader Raghav Chadha on Monday alleged that the Bharatiya Janata Party wants to replace the Delhi government's public prosecutors with its own lawyers in cases pertaining to the farmers' protests.

Addressing a press conference, the Rajender Nagar MLA accused the BJP of taking revenge from the farmers.

The AAP leader slammed the BJP-led Centre for not resolving farmers' issues despite lakhs of farmers protesting against three the controversial laws since the last eight months. "AAP instructs BJP not to interfere in impartial judicial action and stop their nefarious attempts at punishing innocent farmers," Chadha said.


Chadha claimed that a few days back, during a virtual meeting, Lieutenant Governor Anil Baijal had shown his satisfaction with prosecutors appointed by Delhi government. He continued that Baijal during a meeting July 1 had admitted that the lawyers of the Delhi government are very capable.
"When Delhi Lt Governor had already admitted that prosecutors appointed by Delhi are well capable, then why is BJP removing them and bringing its own lawyers?" he asked.
He also accused the BJP of influencing the prosecution process which is an independent arm of any criminal trial.
"Farmers have stripped many big arrogant leaders of power. They have removed many governments. So, don't take the country's farmers lightly. When the country's farmers will fight back together, then you will get to know," Chadha said.-IANS