Digitisation, compassionate leadership help cos perform better in Covid era
Archana Sharma
&nbsp | &nbspJaipur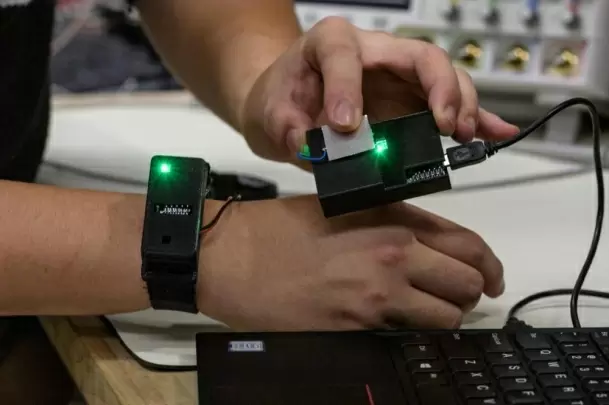 Amid the ongoing Covid-19 pandemic, corporate houses have quickly adopted the newer guidelines on safety and are, therefore, recovering from the pandemic situation much faster than expected.


Redefining Human Resource (HR) practices via digitisation and compassionate leadership, these companies are setting new benchmarks to reach greater heights while caring for the wellness and health of their employees.

Sandeep Gautam, Chief Human Resources Officer, National Engineering Industries Limited, C.K. Birla Group, says, "We have been able to recover from the pandemic situation much faster than expected which was primarily because of proactive measures we took right from the start of the Covid-19 pandemic."

"Being in regular touch with our employees and keeping them engaged was the key. Even during lockdown, we were in constant touch with all our employees to ensure that they are safe. We connected with them regularly and gave them all psychological, mental and financial support. We even provided cooked food for the bachelors working with us during lockdown so they do not suffer in any way. Personally connecting with all our employees, no matter where they were, was mandatory," he said.
Gautam told IANS that despite the challenging times, there was no retrenchment. Rather employee wellness was on top of our minds, we ensured that we provide all additional support to our employees which we did through reimbursement of Covid tests for self and family, special paid leave for quarantine period, Covid specific medical insurance and related financial support for employees who had tested coronavirus positive.
Gautam emphasised on the importance of digitisation and said it helped us quite a lot. "During the last two to three years, we have undergone digitisation to a larger extent and hence we were able to sail smoothly in this crisis period," he added.
Maruti Suzuki India Ltd Executive Advisor, S.Y. Siddiqui, spoke at the FICCI Rajasthan State Council Summit themed 'Reimagining the role of HR in the post-Covid World' which emphasised on the role of digitisation. He said even though working from home was never in the culture of Maruti Suzuki India, digitisation was a huge learning going forward.
Speaking on new trends, he said,"Compassionate leadership, attentive leadership and transformational leadership will soon replace fixated leadership styles."
Vice-President, Honda Cars India Ltd, Sunil Kumar Yadav, while addressing the same summit said leaders are now moving towards a digital mindset.
Accepting the fact that corporates are now keeping the health and wellness of employees in the forefront, Shrutidhar Paliwal, CEO, Framtix Holdings AB, said "safety checklist for workplaces has become mandatory in the Covid pandemic era and this trend is there to stay in future, too. Corporate houses are actively looking for sanitisers and disinfecting services, and adopting an overall hygiene approach."
"The leaders have turned compassionate for their employees and this makes a win-win situation for both corporates and the employees," Paliwal added. - IANS