AP Chambers disowns member's statement on states' finances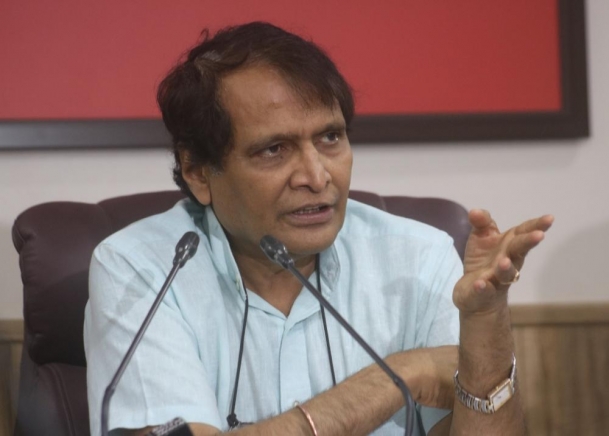 The Andhra Pradesh Chamber of Commerce and Industry Federation has dissociated itself from a member's statements which recently prompted BJP MP Suresh Prabhu to caution Union Finance Minister Nirmala Sitharaman over the financial state of affairs in Andhra.

"AP Chambers disassociates itself from O. Naresh Kumar's letter addressed to Suresh Prabhu, MP regarding the utilization of funds by state governments, which appeared in news dated 3rd December," said an official statement from the industry chamber.

It clarified that the statement issued by Kumar, a member from Visakhapatnam, has nothing to do with the chamber.


"He issued the statement in his individual capacity and it does not have the approval of AP Chambers. He is also not an office bearer and thus not authorized to issue any statement on behalf of AP Chambers," the statement asserted.
The Andhra Chambers statement categorically dissociated itself from Kumar's comments on the manner in which funds are being utilized by various state governments.
Kumar's comments created a flutter as Prabhu relayed his concerns to Sitharaman in a missive.
However, K. V. S. Prakash Rao, president of AP Chambers, said that Kumar did not specifically point at Andhra Pradesh but all states in general.
"Apparently he voiced his opinion about the state of affairs not only in AP but in general. Naresh is from IT background. He runs an IT company and offers services not only in Andhra but other states also," Rao told IANS.
According to the president, Kumar highlighted the fact of payments getting delayed and the pressure to meet GST payments, forcing people like Kumar to be branded as defaulters.
"So why there is a delay in payments is because these state governments have the pressure of welfare schemes. So the welfare schemes are obviously taking a priority, so therefore we are getting stuck, that is the summary of what he wanted to say," he said.
However, he asserted that Kumar was not a representative of the chamber when it comes to talking to the media or giving representations.
"It should have been like he should have represented to us and we would represent it. So he has given a statement and therefore on that statement Suresh Prabhu acted," he said.
The Chambers issued a notice to Kumar and he replied that Andhra Pradesh was not mentioned in his letter.
"So our point was that when Andhra was not mentioned and we are a chamber confined to Andhra, why use chambers name to talk about issues in other states," added Rao. - IANS