Keep aside amount equivalent to LVB's share capital: Madras HC to DBS Bank India
Venkatachari Jagannathan
&nbsp | &nbspChennai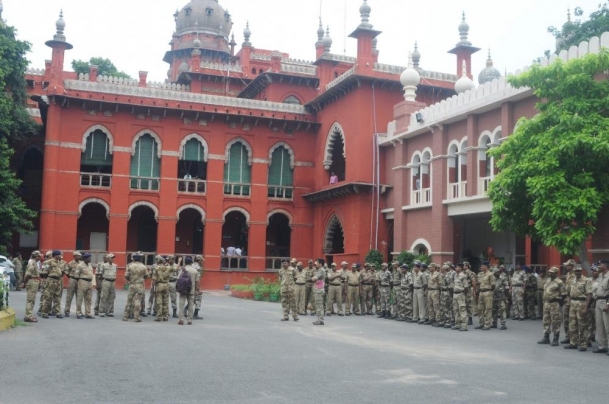 The Madras High Court on Friday passed an order, asking DBS Bank India Ltd to give an undertaking that it would compensate the shareholders of 94-year-old Lakshmi Vilas Bank (LVB) in case the writ petition filed against the amalgamation scheme is decided against it, said the petitioner's advocates.

The court also orders DBS Bank India to open a reserve account in its books and credit to it an amount equivalent to the face value of the LVB shares.

The total capital of LVB prior to the amalgamation with DBS Bank India was about Rs 336 crore.


"There was no natural justice in the manner in which the scheme for amalgamation of LVB with DBS Bank India was implemented. The shareholders were not given sufficient time to give their suggestions," argued senior advocate P.S. Raman, appearing for AUM Capital Market Pvt Ltd, a shareholder.
"It was argued that after protecting the interests of depositors and the creditors, one has to explore the avenues for protecting the shareholders, but here it was not done. The decision taken to merge the LVB with DBS Bank India was arbitrary and devious," Raman told IANS.
He said the court was also told that DBS Bank India was ready to acquire 50 per cent stake in LVB earlier for about Rs 5,000 crore, a proposal which the RBI declined then.
But now the entire LVB is given free of cost to DBS Bank India, he said.
"The court was told that thousands of shareholders had subscribed to LVB's premium rights issue and in seven months time, what would have gone wrong," Raman told the court.
Also appearing for AUM, senior advocate Arvind Datar said sufficient notice was not given to the LVB shareholders to submit their objections to the draft amalgamation scheme.
He said the capital of over 97,000 shareholders was wiped out overnight while the Supreme Court had said at least five days time should be given.
He also told the court that it was the first time the shareholders value was wiped out entirely while amalgamating a bank under Section 45 of the Banking Regulation Act.
Datar also pointed to the court though the shareholders had submitted their objections to the draft amalgamation scheme, no change was made in the draft and it was announced as the final scheme.
He said there ought to have been a bidding process for LVB.
Counsel for RBI, meanwhile, argued that the stay against the amalgamation should not be given as it would result in chaos.
Raman and Datar told IANS that the court had ordered DBS Bank India to open a reserve account in its books and credit to it an amount equivalent to the face value of the LVB shares. - IANS