No demolition minus rehabilitation: Kejriwal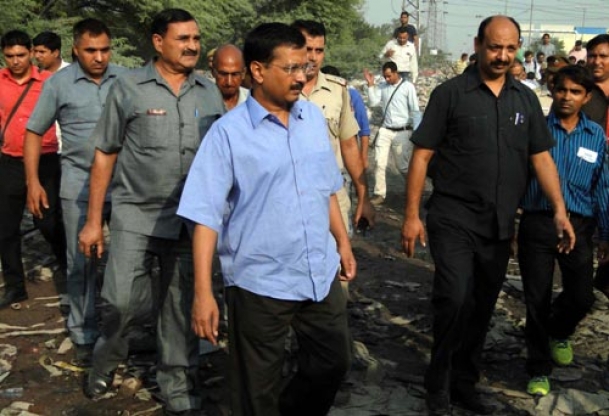 No more hutments will be razed in Delhi before its occupants are rehabilitated, Chief Minister Arvind Kejriwal announced on Monday after meeting Railway Minister Suresh Prabhu. "It has been decided that from now on, no slum would be demolished anywhere in Delhi," Kejriwal told the media.
"First, people living in the slums will be rehabilitated peacefully, then the vacant land will be handed over to the railways.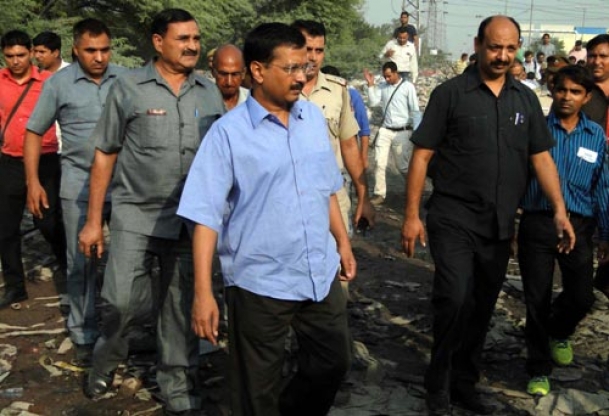 Delhi Chief Minister Arvind Kejriwal has said people living in the slums will first be rehabilitated and then their land will be handed to the railways (File Photo: IANS)

"We decided that railways will give us a schedule of the lands it needs to get vacated in the next three or four years in Delhi.
"The Delhi government, according to its policies, will first rehabilitate the slum dwellers and then give back the land to the railways," he said.
The chief minister said the Delhi government shifted occupants of 594 hutments peacefully to another place without any demolition last month.
In the next five years, the Delhi government would, under its "Jaha Jhuggi Wahi Makan" policy, allot houses to slum dwellers at the same place where they lived.
"We will rehabilitate them to another place if it is not possible to allot them permanent houses at the place they have been living in."
Some 500 hutments were demolished by Indian Railways at Shakur Basti in west Delhi on Saturday, leaving hundreds homeless in the winter chill. An infant died in controversial circumstances during the drive.
Meanwhile, slamming the railways for its "inhuman" demolition drive in the capital, the Delhi High Court on Monday issued notice to it, police and city government and directed them to make a coordinated action plan for rehabilitation of the displaced residents.
A bench headed by Justice S. Murlidhar sought response from Indian railways, police and Delhi Urban Shelter Improvement Board (DUSIB) by December 16 while hearing a plea filed by Congress leader Ajay Maken seeking direction for authorities to ensure that all displaced persons are immediately rehabilitated in temporary relief camps and shelter homes.
The bench asked the railways whether a survey was done and proper rehabilitation arrangements were made before the demolition drive in Shakur Basti area of west Delhi. The counsel for railway was unable to give a reply to the court's query.
Observing that the railways was in a hurry to demolish the shanties in Shakur Basti, the bench asked: "What was the tearing hurry to demolish Shakur Basti JJ cluster in December?"
It also sought details of the Shakur Basti residents and asked all agencies to distribute blankets, food and medicines.
More than 500 hutments were demolished by railways authorities on Saturday, leaving hundreds homeless in the winter chill.
Appearing for Maken, advocate Aman Panwar sought court's direction for authorities to "immediately carry out a survey and prepare a list of those affected/ displaced in the demolition drive".
"Authorities have caused serious and irreparable injury of life and property to the residents of the slums/ jhuggies without providing rehabilitation as required by law," said Maken's plea. - IANS