Delhi to run 6,000 extra buses from January 1 to 15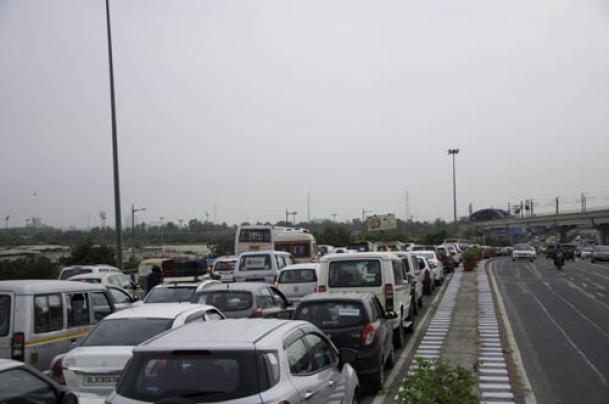 The Delhi government on Thursday said it will run 6,000 more buses to shore up the public transport from January 1 to 15 when the number of private vehicles on the roads will drastically fall.
This will correspond to the period when private vehicles with odd and even registration numbers will be allowed to run on alternate days in the capital in a desperate to battle rising air pollution.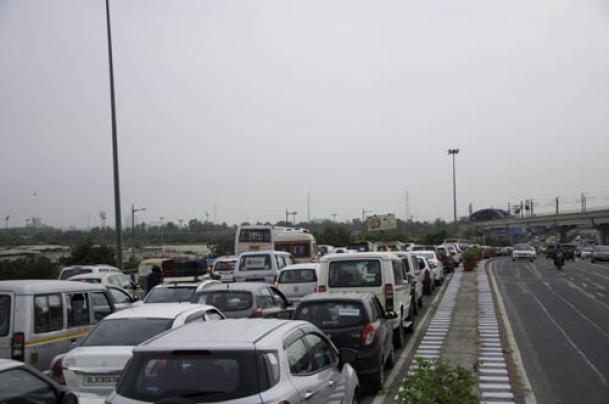 Bumper-to-bumper traffic at Akshardham in New Delhi (Photo: IANS)

"Four thousand contract carriage buses and 2,000 CNG school buses will be used as public transport from January 1 to 15," Delhi Transport Minister Gopal Rai told the media.
"So 6,000 additional buses will be added to the existing 6,000 DTC and cluster buses," he said.
One of the main criticism of the odd-even formula has been the lack of adequate number of public vehicles that can accommodate those who will not be able to use their vehicles in the first fortnight of January.
Rai said 50 percent of all seats in the 2,000 CNG school buses -- buses which lie mostly idle except when they transport school students twice a day -- will be for women.
The routes of these additional 6,000 buses will be determined by the Delhi Transport Corporation.
He said a mobile application 'Puchho App' (You Ask) will be launched to help commuters locate the nearest auto-rickshaw. This will be launched by December 25.
He also the city government was in talks with Indian Railways to increase the frequency of local trains from neighbouring Haryana and Uttar Pradesh.
The Delhi government has said private vehicles with odd and even registration numbers will ply on odd and even dates respectively from January 1. It also said the restrictions will apply between 8 a.m. and 8 p.m. while all private vehicles would ply on Sunday. - IANS