In Gurugram, ban on diesel gensets has little impact on condominiums, malls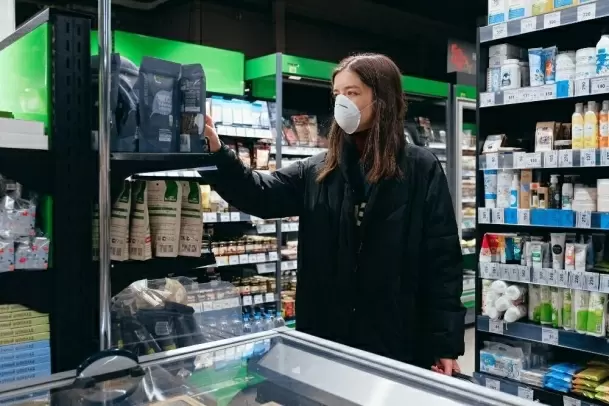 One day after the Environmental Pollution (Prevention and Control) Authority (EPCA) declared a ban on the use of diesel gensets to curb air pollution in the National Capital Region (NCR) from October 15, no big impact has been seen on high-rise societies, shopping malls, industries and construction sites in Gurugram.

Meanwhile, officials with the Haryana State Pollution Control Board (HSPCB) say neither notice was given nor any action taken on the first day. The officers of the HSPCB and their counterpart department officials formulated a strategy for action.

The officials further also informed that as per EPCA orders on polluters, they can charge fines or stop such activities which cause pollution.


On the first day of the diesel gensets ban, there was no change in the electricity supply to housing societies. Diesel generators were being used in these societies. Even since the creation of Siddhartha society in Sector-95, the residents are using diesel generators for their power supply.
Meanwhile, About 10 societies in the district are completely dependent on generators. New condominiums in areas from Sector 58 to 115 also primarily run on diesel generators.
Most said the Dakshin Haryana Bijli Vitran Nigam (DHBVN) will first need to address the electricity deficit that plagues the city as several condominiums; malls and industries are still dependent on diesel generators for uninterrupted power supply.
Gurugram is estimated to have over 10,000 diesel generator sets. These are primarily operating in all the sectors from 37- C, D, Sector-62 to 78, 80 and 81 to 112. Societies in DLF and Sushant Lok areas, offices and industries in Udyog Vihar, apart from malls along MG Road and Sohna road also use diesel generators.
"There are power cuts for five to seven hours every day. During this time, generators have to be used. On the temporary connection, the builder has given electricity to the society residents. Now after the ban on genset we will suffer a lot," said Pradeep Rahi, a resident of Ramprastha society in Sector-37C.
Meanwhile, some of the societies, have also written EPCA chairman, Bhure Lal pleading for an exception.
DHBVN officials said, they, too have written to EPCA, seeking concession for at least three months to these residential societies. "We are hopeful that EPCA will accept our request," said a DHBVN official.
Amit Dayma, who resides in an upscale condominium along Golf Course Road, said, "I used to live in a flat in Phase 1 but eventually chose to move here because of the assurance of 100% power backup. If generators have to be banned, it should first be ensured that the city has the infrastructure to support that ban," he said.
The district administration, however, said it is confident of implementing the ban.
"We have met discom officials and discussed the matter of ensuring stable supply of electricity. We have also deputed teams that will be ensured there is no violation of the ban," said a senior district administration officer.
The experts said gensets are the spare wheels that need to be deployed every day for basic functions in the NCR cities. Which is why, even though EPCA's dicision to ban diesel gensets on highly polluted days in NCR has the right intention, it will be practically impossible to implement.
In Gurugram, there are areas in the new sectors where power lines have still not been built, though families that have got possession of their house have moved in. These societies run entirely on gensets because developers in the city run entire residential towers on gensets after handing over flats to buyers because of their inability to procure the requisite occupation and completion papers," the experts said.
The Residents Welfare Association of new sectors in Gurugram, also voiced concerns and said that the government should first upgrade its power infrastructure so as to provide 24x7 powers before coming out with such an order.
"The builder has not taken a connection with the electricity corporation till date. The society operates electricity from generators. If the generator is switched off after the genset ban, then people will have to face more trouble. The entire society is dependent on the generator itself," said Rajib Bhattacharya, a resident of Siddhartha Society, Sector-95.
Meanwhile, experts further stated that the Gurugram is also a big manufacturing base. The district has cars and two-wheelers industries including hundreds of other large factories as well that need uninterrupted power supply . "We are not happy to use generators as it increases the cost of production. We use them not by choice but out of compulsion. We will be happy to pay the electricity department provided they give us 24x7 power," Manmohan Gaind, general secretary, Manesar Industries Welfare Association.
"No action was taken on the first day. We have written to the electricity corporation to provide adequate power supply to the societies and other establishments. Action against the violators will be started soon in collaboration with other departments," said Kuldeep Singh, Regional Officer, HSPCB.- IANS