Indo-American Shree Saini in the race for Miss World America 2020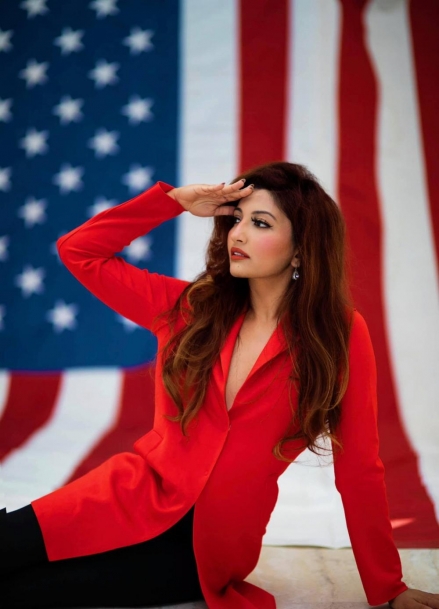 Indian American Shree Saini is in the race for Miss World America 2020. Saini, who underwent a heart surgery at age 12 and has a pacemaker implant, will represent Washington State in the annual pageant.

Shree is a global motivational speaker who has been invited to address audiences about her life experience and messages of resilience in more than 8 countries and 30 states in the United States.

A graduate of University of Washington, Shree has been a visiting student at Harvard, Stanford and Yale Universities.


"My preparations began last year but the dream began at age 5. I am a big believer that we should serve without hesitation and love without limits. Daily we can serve others by speaking life into others and choosing endless kindness with everybody and always. We need to reach out and serve rather than wait," said Shree.
Saini had collapsed before the final night of Miss World America 2019. "Last year I could not even finish competing for Miss World America. Right after I proudly introduced myself on stage, I came backstage to change into my evening gown when I collapsed and was rushed to the ER. I was heartbroken. It was a rare incident. My whole family was shaken. There are many incidents in our lives that we cannot control, but we can control our responses. With rock solid faith in God and his timing, I am traveling to my life's journey once again," Sain said.
This year's event will be held in the form of a series of virtual web casts in combination with online submissions due to the coronavirus pandemic. The crowning ceremony will be on October 24 with the winner of Miss World America 2020 being invited to Los Angeles for the event.
If Shree Saini wins, she will represent America at Miss World, same way as Priyanka Chopra, Aishwarya Rai, Manushi Chiller, represented India at Miss World. – TWL Bureau